The Guide to Writing an effective Supply Chain Management Plan
Supply chain management is the planning of how goods and services flow from the raw material supplier to the manufacturer or producer, the storage, retail shops, and finally to the consumer. In the supply chain, products are created, modified, stored, packaged, distributed, and delivered, sometimes even delivered right to the consumers' doorsteps.
Supply chain management has undergone a great transformation in the past few years due to the advancement in technology and improved transport infrastructure. Taking into account the rate of innovation and consumer culture that is prevalent today, here is the perfect guide to writing a proper supply chain management plan.
Outline your goals
The first part of any planning process is setting up goals. If you are an established business, this would be an easy process, because it would simply mean drawing your goals from your business objectives. What does your company want to achieve in the short and the long term? For instance, if you are an e-commerce outfit, your short term goal may be to get as many loyal consumers on your platform as possible and in the long term deliver all forms of household goods to them to sustain that large consumer base. Clear goals help your business formulate strategies to meet consumer demand cost-effectively.
Anticipate demand of your end consumer
The science of anticipating demand thrives through research in consumer behaviour. You want to know the needs of your potential clients beforehand and create products and services that would meet those needs. You can do this by collecting customer feedback directly through fill-out forms and questionnaires or by just plainly observing how consumers behave and drawing reliable conclusions. Demands change from time to time, and therefore the practice of drawing feedback and making observations should be a continuous process.
Identify key supply links and acquire their capacities
With enough knowledge of what your consumers need and clearly defined goals of your business, you can now begin the process of creating or reforming your supply chain. The first links to identify is, of course, where the raw material of your products would come from and the suppliers of the same. Supply links depend on your type of business. To find out the links relevant to your business, click here and outsource researchers and writers to put them down neatly for you. Other supply links that would be instrumental are factories that put together the materials into finished goods and warehouses that store the finished products. Your business should have the capacity to retail goods in branded shops to maintain a relationship with the end consumer.
Product and service delivery
Delivery connects all the links in the chain and making it efficient cuts costs and saves a lot of time. Delivery should be rapid, safe, and cheap. It should be timely so that to consumer gets what they want when they want. It should be safe to avoid damage or loss. Cheap would have to be a balance between safety and affordability; this means, not so cheap as to make delivery unsafe and increase the risk of damage or loss. The final shipment to the consumer should focus more on customer relations and branding. The personnel tasked with doorstep delivery should be courteous enough, and the goods should be packaged or branded in a manner that sells the business.
Efficient data storage and processing
Goods move around all the time in their thousands through road, rail, and air. The only way to keep track of this activity is through an efficient means of storing and processing data. Your supply chain management plan must outsource or create data storage and processing capacities in the form of Supply Chain Management software, cloud computer storage facilities and personnel to manage them. Good data storage and processing will allow you to have insight on important information about the day of the week or the time of the year with increased or diminished demand for specific products. It would allow you to know the location and demographics of your prime consumers and how these dynamics change. With such information, it would be easier to formulate business strategy and innovate products and services that would appeal to a wider audience of customers.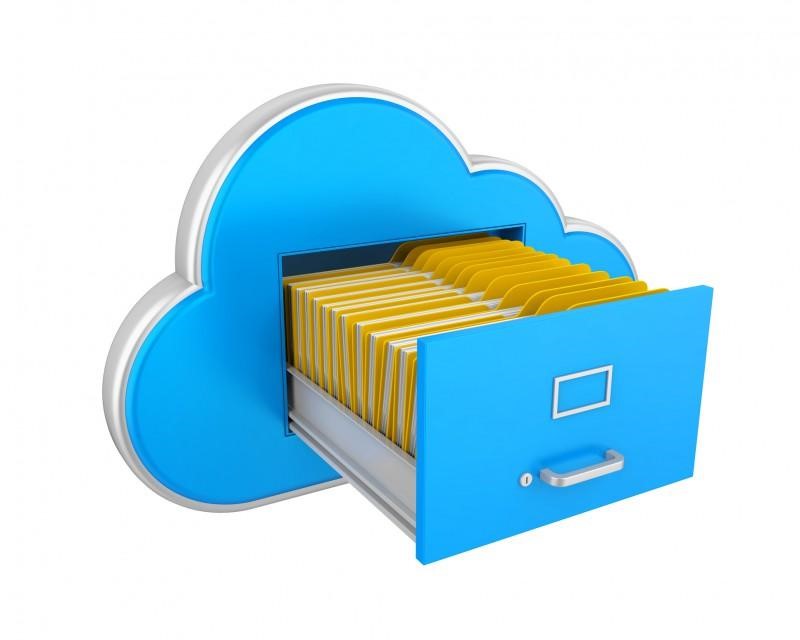 Cloud storage and processing (Asset Guardian Solutions Limited)
In Conclusion
Imagine that your supplier or producer suddenly goes out of business due to some natural calamity, your supply process would stagnate, and you may end up losing customers. The competitive supply chain strategic plan would try as much as possible to reduce the number of dependent links in the whole supply chain process. The ideal company would, therefore, produce, store, and deliver their goods with a significant reliance on automation and rapid transport. The ideal business takes full charge of the supply chain so that it is self-sufficient and adaptive to change.
Author's Bio
Sandra Larson writes articles and essays on Business Management. She is well versed in planning and modifying the supply chain for business efficiency. Her research and findings are a great resource for small and medium-sized enterprises.