Join our global community where thousands of industry professionals and recognised experts stay connected.
Becoming a member, student or client of IoSCM is a great way to benefit from our extensive experience in training, development and the functions across the supply chain. Working in partnership with IoSCM can provide you with the perfect platform for career advancement through continuous professional development, enhanced learning and global networking and can provide your organisation with the support you need to create new revenue streams and establish firm links with leading providers of supply chain services.
With access to a worldwide network, being an IoSCM member allows you to build valuable relationships, share experiences and expertise with likeminded professionals on a global scale, and achieve international recognition within the industry.
Our membership packages are designed to meet the needs and expectations of individuals across the industry. From novice to CEO, each level of membership will enable you to take advantage of the resources, support and guidance appropriate to your own, or your companies, development requirements.
Whether you're a learner, graded or a corporate member the IoSCM hub has been created to enhance your professional membership with IoSCM.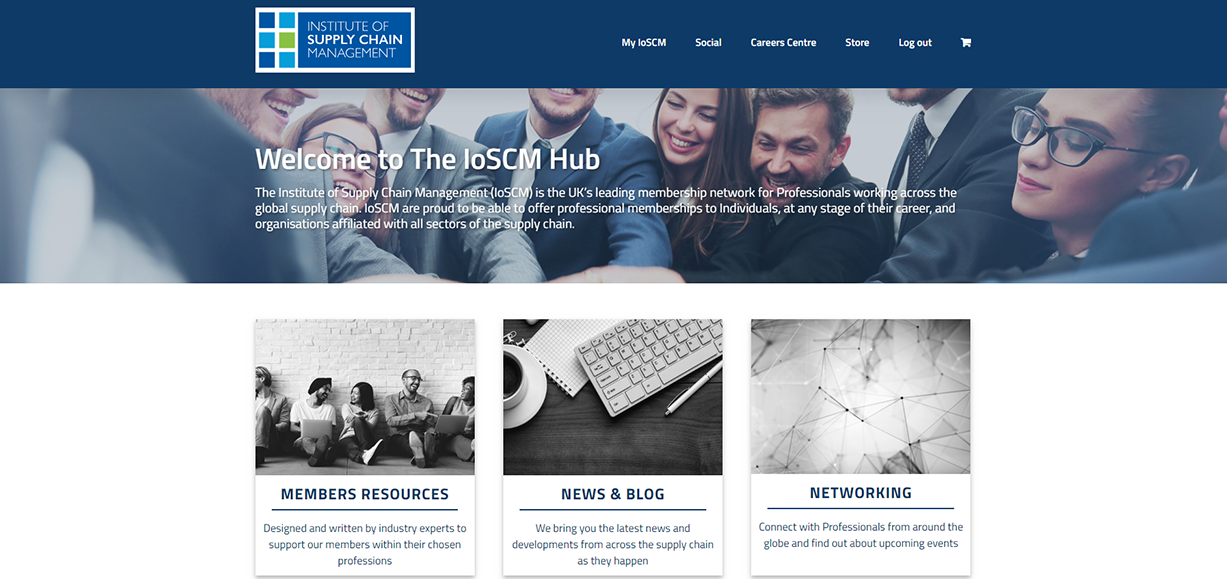 Your membership grade will be determined by assessing your current job role / level of study / previous qualifications / experience. For a free consultation and further guidance, speak to a member of the IoSCM membership team today on 0800 1422 522 or email us at membership@ioscm.com.