Wincanton, the largest British logistics provider, has won a contract with EDF Energy to provide warehouse and transport services for the construction of Hinkley Point C in Somerset – the first new nuclear power station in the UK for a generation.
Over the life of its 10-year construction, the project will create over 25,000 new job opportunities and will eventually provide 7% of the UK's electricity.
Wincanton will provide storage, handling, asset tracking and transportation for incoming materials to the Hinkley Point C project, from warehouse locations both on and off site. Wincanton's role will be to manage surety of supply across many thousands of product lines and facilitate a three-month buffer stock.
Using the latest release of Manhattan Associates' Warehouse Management Solution, Wincanton will be able to effectively execute on all warehouse operations spanning multiple sites and involving hundreds of thousands of individual stock-keeping units (SKUs) and numerous suppliers.
Wincanton won the contract following a competitive tender process involving 25 companies. The deal incorporates Wincanton's core Construction Logistics Services proposition and draws on experience of projects such as Crossrail and the Aircraft Carrier Alliance.
Ranald Forbes, Director of Construction at Wincanton, said: "We are thrilled to be working on such a significant project. We will be delivering against our core set of propositions which offer our clients a dynamic and flexible approach solution which, over this 10-year project, will be instrumental to the success of the nuclear build at Hinkley."
Robert Evans, Storage Manager at Hinkley Point C, added: "We were looking for a long term partner to support our vast and complex logistics needs.  We needed a supplier with expertise, experience and the ability to adapt to the changing needs of the project. We were also looking to work with a business rooted in the South West, employing people in the region.  Wincanton fit the bill in all respects."
Who are Wincanton plc?
Wincanton is the largest British logistics firm, providing supply chain solutions to some of the world's most admired brands across a wide range of industries including retail, construction, defence and energy.
As a trusted and respected business partner, we design and implement services and solutions that range from setting up and operating distribution networks through to bonded warehouses, technology hosting, container transport and storage. We strive for operational excellence in everything we do.
We work hard to understand and respond to our customers' needs, build long term relationships and use our skills and expertise to deliver a smarter, added value service, every day. Our customers rely on us to make their businesses operate more efficiently and to gain a competitive advantage in their sector.
Improved stock visibility and availability, reduction of lead times, collaborative warehousing and transport models, and an absolute commitment to continuous improvement, are just some of the reasons why many of our customer relationships extend to more than 20 years.
Key facts about Wincanton
Annual revenue in the UK & Ireland exceeds £1.1 billion
Over 18,000 colleagues including 4,000+ drivers
Operates from 200+ locations with 6.6 million square feet of warehousing across the UK and Ireland
Operating responsibility for around 3,400 vehicles
Find out more at www.wincanton.co.uk
News from Nick Clark, Wincanton, 020 3697 4390/ 07775 914 978  wincanton@fourcommunications.com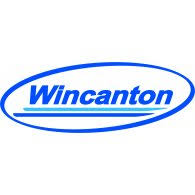 Bringing together a dynamic mix of world class study materials, expert knowledge and a sound understanding of today's industry demands, IoSCM is actively creating the most impressive talent throughout the UK, Europe, Middle-East and Asia by training them to our exceptional standards.
As the first institute to represent the wider supply chain, we're trusted by some of the world's largest corporations to train and educate their workforce. IoSCM understand the industry and the need for highly-skilled, qualified professionals which is why we developed sector specific qualifications that will help upskill employees, evolve businesses and enhance careers.
Contact us to find out how we can help you up skill your employees and secure the success of your organisation. Telephone 0800 1422 522 or email info@ioscm.com