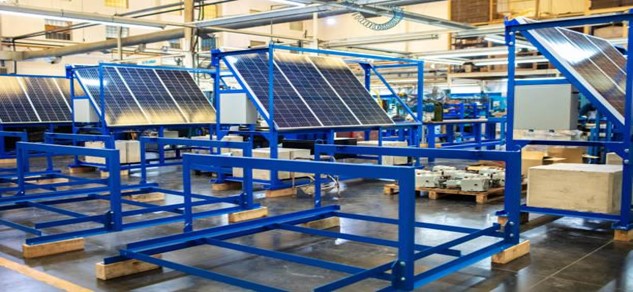 "Uncertainty has afflicted our market at times," Bret Biggart, the CEO of Freedom Solar Power, said. The most prominent recent concerns facing the sector are supply chain issues. According to the Solar Energy Industries Association and Wood MacKenzie's U.S. Solar Market Insight report, legislative uncertainty and supply chain difficulties are driving solar price rises. 
The solar industry's projection for 2022 has been cut by 25% as a result of this. "The United States is likely one of the world's largest consumers and clients for renewable power materials and goods," said Fengqi You, a Cornell University professor of energy systems engineering. The supply chain congestion and delays are a one-time occurrence. It will be settled at some point; it will not be something that lasts for years. 
"I believe we are in the midst of an inflationary period in which prices will rise slightly," Biggart remarked. According to infrastructure analyst Jan Whittington, the cost increase could have an influence on demand. "The layered nature of these issues is extraordinary and completely unexpected."
Whittington, a professor at the University of Washington Department of Urban Design and Planning, stated, "Like all of the other industries facing this huge price gap and timing for supply chains, but also the unforeseen effects of the lockdown on diverse industries." Biggart, on the other hand, stated that the forecast is general.
"You combine residential, commercial, industrial, and utility-scale data and examine only the broad macro trends." "It looks a little weird," he explained, "because there could be things going on there that are at odds with one another." Moving into 2022, he expects to see development, particularly in the residential sector.
Action in Washington was critical to the industry's future. President Biden's Build Back Better Act offered considerable incentives for solar adoption in early editions. It's a five-year, continuous 30% tax benefit, Biggart explained.
Money isn't always a sure thing. The bill does not have the necessary 50 votes to pass the Senate. According to the U.S. Solar Market Insight report, if the Build Back Better law passes, it could treble the quantity of solar installed in the country.
It would help to promote the home manufacturing industry. According to Biggart, his company shows no indications of slowing off. "Whether it's a municipal policy or minor issues, there are always these kinds of short-term obstacles. However, the overall trend is really optimistic" he stated.
What impact do supply chain concerns have on renewable energy projects?
In 2020, solar energy was at its

most affordable

.

However, due to supply chain issues, 56 percent of the planned utility-scale solar projects for 2022 may be delayed or cancelled.

The causes of this quandary, which are centred on current price increases and the unpredictability of solar equipment costs, are listed below.
Solar electricity has never been more affordable than it was in 2020. According to the National Renewable Energy Laboratory, the cost of installing a new residential solar panel system in the United States has decreased by around 64% since 2010. Since 2005, utilities, businesses, and homes have added more solar panels virtually every year, totalling about 700 GW of solar panels around the world.
However, supply chain issues are threatening to put projects on hold for at least the next year. According to Rystad Energy analysts, rising shipping and equipment costs threaten to delay or cancel 56 percent of global utility-scale solar projects planned for 2022. Given that these things account for up to one-third of project expenditures, even a slight price difference can change a project that was previously profitable into a money-loser.

For the first time in years, the cost of solar panels is rising.
Prices haven't had much of an impact on projects that are already underway in 2021, but those that are scheduled for 2022 are more vulnerable. According to statistics from the solar panel marketplace EnergySage, the cost of putting a new solar panel on a household or company is currently rising for the first time in at least seven years.
Nonetheless, solar panel manufacturers are beginning to be concerned. The customer cancelled their purchase since the provider couldn't find the sort of solar panel they requested because it wasn't in stock, according to Aggarwal. When it comes to high-ticket items like this, which will cost them thousands of dollars and stay in their home for the next 20 to 30 years, Aggarwal added, "consumers prefer predictability." Vendors are finding it more and more difficult to provide that assurance since they don't know when, where, or how much a panel will cost.
Solar prices are being affected by global supply chain issues.
According to industry insiders, solar costs are being influenced by global supply chain difficulties. Increasing steel and polysilicon prices have been the main drivers of recent price hikes. 
Since March 2020, steel prices have risen by 215 percent. The racking that holds the modules is made of steel. The price of polysilicon, a solar cell's basic ingredient, has risen by 175 percent. Due to harsh weather conditions and the ongoing pandemic, shipping costs have skyrocketed in recent years (up to 500 percent compared to a year ago). Fuel and labour prices have also gone up, adding to the problem.
What does this mean for the cost of solar energy?
PV prices have fallen in all categories during the previous 10 years. A mix of market dynamics and government action has resulted in this. The DOE's SunShot effort, as well as the federal renewable energy investment tax credit and MACRS depreciation, resulted in a virtuous cycle of solar deployments, developments, and further cost reductions. 

Is there a scarcity of solar panels on the market?
Solar installations in the United States may soon be hampered by a lack of crucial ingredients and expensive transportation prices. The solar industry was braced for disaster in the early days of the coronavirus pandemic. Experts expected that the number of installations in 2020 would be lower than in 2019.
Is solar pricing at a low point?
According to recent data, supply chains and labour together accounted for around 23% of the total cost of a solar array. Considering today's supply chain challenges and the current labour scarcity, it's natural to ask if costs have plummeted in the previous year or two. As a result, it's plausible to predict price hikes in the first half of 2022, but will they last?
The Biden administration declared in March that during the next 10 years, the cost of solar energy would be reduced by 60%. In that announcement, they focused on investments in perovskite, cadmium telluride, and concentrated solar plants. Since then, efforts have been made to expedite SolarAPP's approval process and ensure that everyone has equal access to power storage.
Though we do not even know how long supply chain and pandemic-related concerns will continue to support prices, it appears that it will be at least a year. We do know, however, that price reductions in solar are bound to have a limit. It's possible that the myth that solar prices continue to reduce year after year is coming to an end.
We also know that every day that we don't use the sun's rays to generate power is another day that we rely on some other kind of electricity generation, the majority of which is still based on fossil fuels.
What is our advice for the foreseeable future? If you're serious about adopting solar, it's probably a better idea to lock in a price now rather than wait for the solar sector to experience the full brunt of ongoing supply chain issues, which are already pushing prices higher.
Take away
Energy firms can improve renewable energy component supply chain transparency and compel suppliers to better compliance requirements. This entails more than simply signing the Solar Energy Industry Association's pledge to implement supply chain traceability rules. There must be quick action against supply chains that have been linked to known or suspected forced labor.
Processing, manufacturing, and assembly of major inputs and component parts must all be diversified in the solar sector. To achieve its renewable energy plans, the world needs a strong industrial force, and the time to start building it is now! As evidenced by the supply chain disruptions created by COVID-19 over the last year or so, a concentrated business in terms of firms or regions is a less resilient industry.
The sector can avoid such disruptions by diversifying its processes and ensuring that it is not solely reliant on highly risky suppliers, making it easier to adapt rapidly as required in the future.
Policymakers should provide greater funding for innovative research and innovation, as well as greener and more sustainable manufacturing and processing. In recent years, fierce competition among solar sector producers has resulted in significant cost reductions. Solving these problems is crucial to the long-term viability of solar energy, which will remain a key component of climate action.
By boosting supply chain awareness, diversifying sourcing practices, and supporting research and development into low-carbon polysilicon production, industry supporters and policymakers must work quickly to eliminate forced labour from solar supply chains.