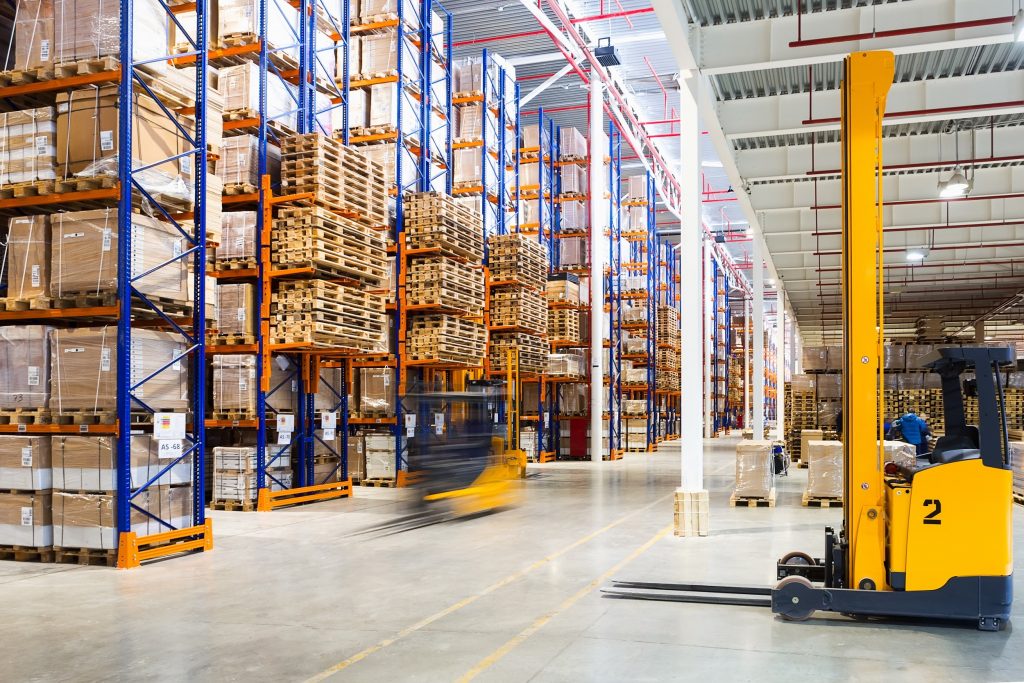 Maintaining a small or medium-sized warehouse inventory can test your limits. It is a task that requires nerves of steel along with proper planning. Inventory accuracy is one of the most crucial factors to run warehouse operations smoothly.
In simpler words, inventory accuracy means that the warehouse stock is counted and matches perfectly with the number of products shipped from the factory.
A discrepancy in warehouse stock and manufactured stock of inventory can result in loss of time, resources, and money. Business owners take special preventive measures to keep inventory accuracy intact so that the supply chain and distribution process carries on smoothly.
Businesses with physical goods need to emphasize strict check and balance policies in self-storage warehouses so that no chance of inaccuracy occurs.
A large part of our economy has shifted to e-commerce. People prefer purchasing things online rather than physically going out and buying them. Ecommerce is fast, comfortable, and you can browse without leaving the comfort of your own home.
Managing a warehouse becomes especially challenging as packing, shipping, and storing inventory are also part of the responsibilities of the warehousing team.
There is a number of ways you can improve inventory accuracy, here are some proven methods;
Quantity and Counting
This is one of the fundamental ways any business can maintain inventory accuracy. You can start the process once the stock arrives at the storage unit. You have to physically count every box and pallet then label it according to the date and time of manufacturing.
Once the stock is counted, you can then double-check with the production unit to confirm the correct number of items has been received and accounted for.
Although physically counting everything is a labour-intensive task, it has the least chance of discrepancy. Large businesses have shifted to warehouse management systems so stock can be counted and monitored in real-time.
Automatic inventory counting systems provide a real-time check of the physical products in the warehouse, their location and shows the number of products that are ready to sell on a company's website.
Another benefit of automatic warehouse management systems is that the counting operations can be carried out without stopping actual work at the warehouse. It takes less time and gets the job done with great accuracy.
Storage methods
To keep inventory accuracy intact, organised space management and storage techniques play a huge part. You cannot expect a chaotic storage facility to perform with accuracy and transparency.
Storage units in London are not cheap, and a large warehouse used for business purposes does not cost pennies. Most businesses make the mistake of squeezing more into the storage facility to the extent that it gets cramped. An overstuffed warehouse will limit your employee's movement and result in inventory discrepancy.
You can hire professional organisers and storage experts to help you streamline your warehouse organisation. They will help you choose the right size of a storage unit according to your inventory requirements. It always helps to have a little extra space so that you can expand in the future.
3rd party fulfilment company
Running a business is not as hard as it was in the past. Entrepreneurs have so many opportunities and facilities which enable them to make their business sustainable and economical. One more facility that you can avail of for smooth distribution and inventory operations is order fulfilment from 3rd party companies.
There are fulfilment companies that specialise in storing, packing, shipping, and managing inventory for businesses. These fulfilment companies are an essential stakeholder in eCommerce as they have established themselves as the experts in managing fulfilment requirements.
Business owners just focus on the more pressing matters while inventory accuracy, order fulfilment, packing, and shipping are sourced from such companies.
A business can flourish if it hires a 3rd party fulfilment company that uses the tech-based system to perform all the functions. All the steps are automated with a real-time status update from the entry into the storage facility until the order is shipped out.
Business setbacks
Inaccuracy in inventory can lead to serious confusion as well as monetary loss. Companies can suffer a lot in the financial department if incorrect items are enlisted. Warehousing is not an art, it's a science, and a whole lot of planning goes behind it. If you want to ensure that your company remains consistent, make sure that your warehouse and shipping process are seamless.
You can lose your customer's trust if you promise to ship out products but realise later that the stock is not available in the warehouse. It is crucial to update and integrate the inventory management system in every outlet as well as the warehouse.
Author Bio: SAFEER MUGHAL, Is the owner of Digindev, and Marketing Director at Igeneox.  Safeer completed his software engineering bachelors education and is currently providing digital marketing services for a range of organisations.