The freight and shipping industry connects the entire planet through trade, and it allows people all over the world to have access to all kinds of products that they otherwise might never have known about. Each of the major players in the world market has their own specialities, and they all contribute valuable materials to nations that can't cultivate them on their own. This ensures that everyone is able to purchase the goods they need to maintain their lifestyles–no matter where they live.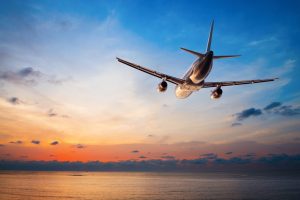 The more developed countries of the world have stronger positions and more influence in trading, and their exports are what fuel the global economy. Without a healthy, worldwide trade system, the underdeveloped nations wouldn't be able to get the goods they need to survive – received via bulk containers. Thanks to trade powerhouses like the U.S., China and Germany, people all over the world can reap the benefits of modern technology and innovation. If you keep reading, you'll learn a little bit about some of the top exports from the modern trading powers in the world.
United States of America—The United States has long been one of the world's superpowers, and this status shows in its position as a global trade leader. America exports goods like aircrafts, auto parts and food products as well as services in the financial and transportation sectors. Lately, soybeans, meat and poultry have been the biggest American exports in terms of food products. The country is also responsible for providing many other nations with the fuels they need to operate their aircrafts, marine vessels and passenger vehicles. Intellectual property also falls under the services aspect of American exports, and the world has experienced countless films, television productions and types of software as a result of American innovation. Computer and electronic products, as well as livestock and livestock products, are further examples of U.S. growth in trade value. The United States continues to play its part as a superpower in every way, including the global economy.
China—In today's day and age, China tops the list of total exports. Coming in one spot ahead of the United States, China takes the commanding lead–and not by a small margin. The country has seen a huge boost in exports over the past couple of decades, with both the goods and services they offer being in high demand. China is known for its transportation equipment and machinery, as well as its clothing and accessories. As is the case with the United States, electronics are also among the top products that China exports. If you're in need of computer equipment, you'll be happy that China has so much to contribute to the world.
Germany—If you're interested in foreign cars, some of your favourite manufacturers might be based out of Germany. Thanks to German exports, we get to drive Audis, BMWs, Porsches and Volkswagens. Although they're manufactured in Germany, they're available all over the world. Germany is also responsible for contributing machinery, chemicals, electronics and pharmaceuticals. That means Germany plays a role in our ability to access life-saving medications in addition to the resources we need to elevate our industries. Next time you take a spin in your new BMW, remember that the state of German exports is the reason you are able to take a joyride in your favourite vehicle.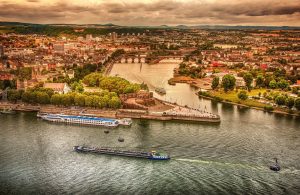 Japan—Like Germany, Japan is another top player in automobile exports. Many of the big names in the automobile industry that don't come from Germany come from Japan. These include Honda, Toyota, Nissan and Yamaha, and ranges from cars to trucks to motorcycles. Japan also exports parts for these vehicles, as well as pharmaceuticals, tobacco and electronics. Japan is also responsible for television programs, comic books and intellectual property that make up the anime genre, which has cult followings and fans across the world. If you're a fan of Japanese cars or entertainment but you're not from Japan, you have the shipping industry to thank.
Netherlands—The Netherlands specialises in transportation equipment and machinery, and their main trade partners are Austria, Africa and the U.S. in this regard. Petroleum and fuel, as well as food and agricultural materials, are also high-ranking on the list of exports from the Netherlands. The agricultural output is partially due to the technology they use, and they're only second to the United States when it comes to exporting food products. If you're a lover of beautiful flowers, you might also get your tulips from the Netherlands.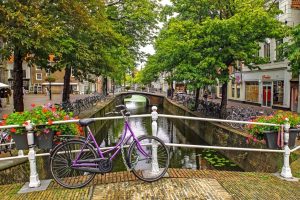 France—Germany and France are two of the biggest importers and exporters in Europe, and France contributes largely in the form of manufacturing aircrafts and spacecrafts. This facilitates space exploration as well as international travel all over the world, which helps stimulate the global economy as well as local economies. France also tops the list of exported services, and the nation is a lead exporter of farm and agricultural products. The rest of the world also depends on France for pharmaceuticals, plastics, iron and steel.
Italy—If you're a fan of upscale brands like Prada, Armani and Versace, then you're already familiar with some of the products that are exported out of Italy. However, fashionable bags and accessories aren't the only exports that Italy has to offer. Machinery and metal products are the real top items coming out of The Boot. Like fellow European nations, Italy also manufacturers luxury vehicles like cars and motorcycles.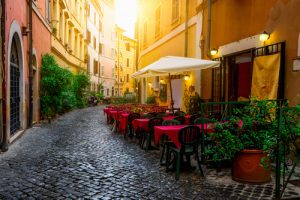 Without the efficient freight and shipping industry that we have today, we wouldn't be able to enjoy products from other continents with nearly as much ease. Thanks to various methods of transportation, we can cross land, sea or air to bring our native products to other communities, civilisations and cultures. The U.S., China and Germany are some of the biggest providers of goods and materials, but the other countries across the globe play their own roles as well.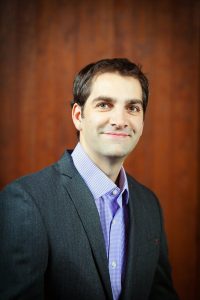 Author Bio
Author Bio: David Madden is an efficiency expert, as well as being the Founder and President of Container Exchanger and ExchangerHub.  These companies help manufacturing and distribution companies buy and sell used industrial packing such as plastic and metal bulk containers, gaylord boxes, bulk bags, pallets, and ibc totes and industrial racks such as pallet racking, flow racks, and drive-in racks.  These companies have served thousands of buyers and sellers through USA, Canada, and Mexico.
IoSCM offer a complete range of Supply Chain courses and very proud to be able to supporting those working in Import and Export with courses from Level 2 to Level 7 covering all aspects of this specialised sector of the Supply Chain. To find out more about our Import and Export courses and how you can progress your skills and knowledge click HERE.
Speak to one of our Highly skilled Course Advisers today on 0800 142252 or email info@ioscm.com to find out more about our range of Supply Chain Qualifications.
Photo Links:
https://www.shutterstock.com/image-photo/airplane-flying-above-tropical-sea-sunset-129132983?src=AHUyilzzUTRN7tPFeTxstg-1-28
https://pixabay.com/en/koblenz-german-corner-sachsen-3453860/
https://pixabay.com/en/canal-river-bridge-bike-tree-2643627/