TIPS TO SUCCESSFULLY SETTING UP A SMALL BUSINESS
Today is the start of our Celebrating Small Business week at IoSCM. Each day we will be publishing a useful and insightful blog looking at different aspects of launching, up scaling, moving and marketing a small business. To demonstrate our passion for supporting businesses of all sizes, we will accompany each article with a fantastic promotion. We will be finishing of the week in style by awarding a FREE Corporate Membership, (worth £495!) to one of the businesses we have spoken with during the week!! Every enquiry made will be entered in to the draw. Find more details at the end of each blog!

It's a passion and a dream for some of us to set up our own business someday. Many plans and strategies have been devised to start the dream project.
The plan needs to cover a few basic guidelines for it to work. Taking a risk is inevitable, but taking a calculated risk is the smarter move. Minimising loss is what we should be after in the first few months, so gathering info is the primary objective.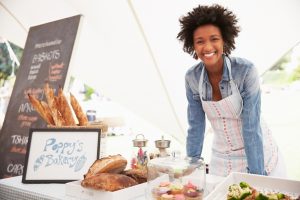 How to Plan for a Successful Startup:
No matter how long your business plan is, it needs to include a few essential points. Let's take a look at some of the factors you need to focus to set up a successful business venture.
Have a Modest Start:
It's a good idea to start small and test the waters instead of having an over-ambitious launch. Investing a small amount to cover the basics is always the best approach.
This gives you the opportunity to confirm just how your business is going to fare in the future.
So instead of borrowing a mint and spending it all behind an office space, supplies and hiring a bunch of employees; invest that money and have a small production to see how things go.
If things pick up, you can always expand exponentially, otherwise, you'll have the opportunity to cut your losses if the going gets rough.
Monitor the Cash Flow:
This is an essential point that you need to focus on before starting the business. Having a conservative approach to sales and costs at first always pays off.
In-depth analysis needs to be done to determine how much the business will cost to start up and stay afloat. Experience and market knowledge must play a key role here.
You must be conscious of not being a spendthrift and try to survive on the estimated income for at least a period of six months. Negative cash flow has to be avoided at all costs.
Be Slow to Take on a Partner:
Let's not be hasty in choosing a partner at first just because we are unsure of how the business is going to go. We can overcome our fears as soon as we have a hang for the business. So it's a good idea to stick it out for a few months on your own.
Think about taking on a partner only if they can bring something extra to the table. Make sure to list down all the terms and conditions of the partnership to avoid future conflicts.
Study the Market:
You must have a thorough knowledge of the industry in which you want to enter. It's a good idea to work first in the same field. This gives you an in-depth idea of how everything works and what the prerequisites are.
External reviews may be misleading; hence it's not a good idea to open up shop without knowing how things are working on the inside.
Make Sure to have a Solid Plan:
Dreams are great, but be sure to follow it up with a detailed and strong plan. No plan is a guarantee to instant success, but having a good one is essential to avoid failure.
The plan has to be realistic and easily executable. It should be comprehensive and something that you know the dynamics of.  A well thought out and detailed plan will warrant a smooth start to the business.
Market Your Product Well:
You might have the most attractive product in the market but if your customers don't know about it, how is it going to sell?
So devise a well thought out approach to market your product to ensure maximum exposure with the customers in a cost-effective way.
Grab the Edge:
There are going to be many competitors in the marketplace who are just waiting to woo your customers away and grab the lion's share of the consumers market. So you must have a competitive edge over the others.
Ways of achieving this may be having a superior product that is bound to sell more due to its quality, plan ahead for any contingencies you might encounter and device backup plans, and guard your trade secrets so that your secret recipe remains yours alone.
Employ the Right People:
The right people are the key to any startup's success. You must ensure to hire the people with the right competency and qualification, with the right temperament to make it in the industry.
You must also ensure to nurture the better employees by giving them proper benefits and a scope to thrive. And above all, remember to treat your employees well to motivate them further.
Invest in Yourself:
At the end of the day, you need to manage yourselves well to be able to put your 100% into the business. So taking good care of your health is also something you need to focus on.
The body endures a lot of stress so invest in some appliances which can alleviate the stress, like recliners and massage chairs. Getting a proper shut-eye at night ensures a fresh mind to face the daily challenges of a startup.
Conclusion:  
Acknowledge the fact that there is no success without failure. So, take every failure with a pinch of salt and try to minimize that loss.
Enjoy what you're doing, that is sure to ensure that you are motivated enough and have the proper drive to keep the business going.
Follow the steps mentioned above to ensure that you don't go wrong and remember to have fun while you're at it. If you're armed with the proper plan and resources there's not much that can go wrong. The startup is sure to succeed!
Author Bio:
Shawn is a content writer at FeedFond. He's an avid reader and a self-proclaimed workaholic. To read more of his articles, visit Feedfond.com.
CELEBRATING SMALL BUSINESS WEEK AT IoSCM
We are launching the celebrations with a fantastic Free Student Membership worth £145 per person for every single business funded training course purchased this month*. To take advantage of the free membership you will need to quote SMALL BUSINESS WEEK 1 when you speak to one of our highly skilled course advisors.
To find out more simply contact our team on 0800 1422 522 Email corporateteam@ioscm.com or leave an enquiry HERE.
Don't forget – Every business enquiry we receive this week will be entered into our draw on Friday to receive FREE Corporate Membership to find out more about the advantages of IoSCM Membership click here.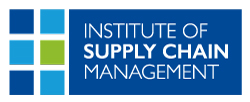 *Dont forget – To take advantage of the free membership you will need to quote SMALL BUSINESS WEEK 1 when you speak to one of our highly skilled course advisors.