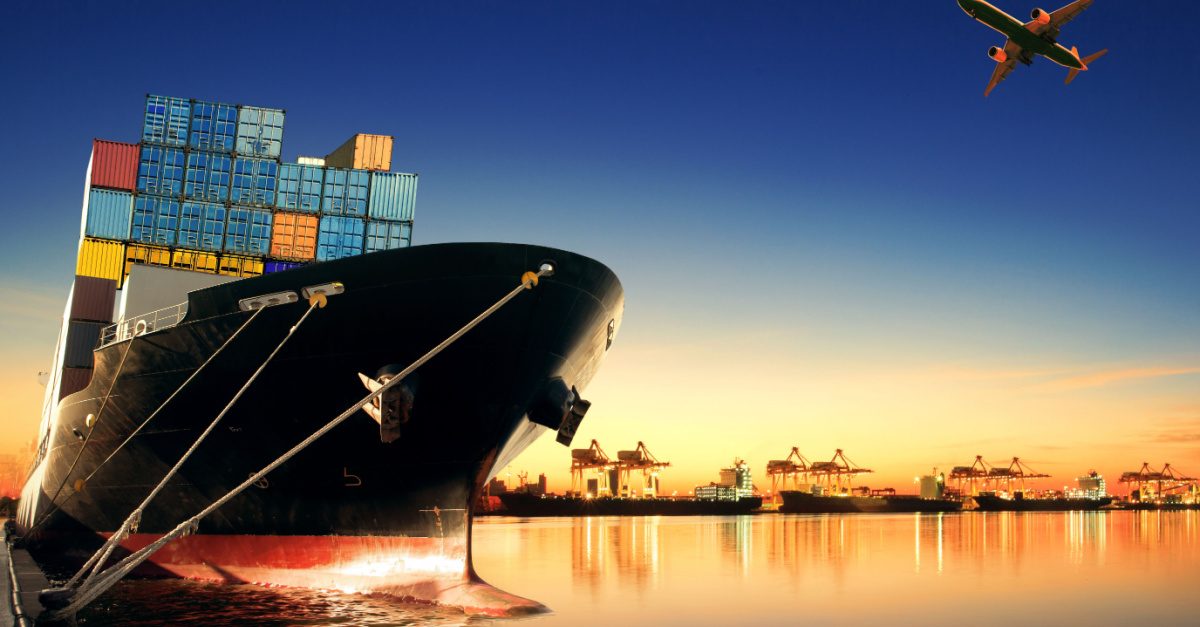 Shipping News: Expert Tips to improve your shipping business process
You want to take your transportation company to the next level, right? A successful shipping process is crucial to achieving success in the fast-paced world of today.
Optimising your shipping procedure can lead to increased client happiness, lower expenses, and increased overall efficiency, regardless of whether you run a small business or a seasoned shipping firm. In order to improve your shipping business process, this article examines a variety of practical advice and tactics. We look into useful solutions that can have a significant impact on your shipping operations, from task automation and technology utilisation to improving packing and maximising routes. 
Consequently, if you're ready to improve your financial performance and your shipping business, keep reading for priceless information and practical advice that will catapult your shipping operation to previously unheard-of heights.
Understanding the Importance of a Streamlined Shipping Process
A more efficient shipment process is vital for any transportation company. It ensures that products are delivered to customers in a timely manner, minimising delays and enhancing customer satisfaction. Additionally, a streamlined process can help reduce costs, improve resource allocation, and boost overall efficiency. 
This will help you tailor your shipping process to meet their requirements effectively. Additionally, staying up to date with industry trends and advancements will enable you to anticipate changes and adapt your shipping process accordingly.
Another aspect to consider is the impact of a streamlined shipping process on your company's reputation. Customers value reliability and efficiency, and a well-executed shipping process can enhance your brand image. 
Assessing Your Current Shipping Process
Before making any improvements, it's essential to assess your current shipping process to identify areas that need attention. Start by mapping out your existing process step by step. This will give you a clear visual representation of how orders are received, processed, and delivered.
During the assessment, pay close attention to bottlenecks and areas where delays commonly occur. Look for any inefficiencies that may be causing unnecessary costs or delays.
For example, are there any manual processes that could be automated? Are there any recurring issues that need to be addressed?
By identifying these pain points, you can prioritise improvements that will have the most significant impact on your shipping process.
Additionally, seek feedback from your shipping team and customers. They may have valuable insights and suggestions for improving the process. 
Identifying Areas for Improvement in Your Shipping Process
After evaluating your present shipping procedure, it's time to pinpoint areas that could use improvement. This step necessitates a careful examination of the information gathered during the assessment phase. Look for patterns and trends that point to ineffective areas or locations where improvement is possible.
Task automation is one area that needs attention. In order to cut down on manual work and human error, look for tasks that may be automated. Automating order processing, label printing, and tracking updates, for instance, can be achieved by using shipment management software. This reduces the possibility of errors while also saving time and effort.
Technology use is a different factor to take into account. Are you streamlining your shipping procedure with the newest technologies?
For example, using barcode scanners or RFID tags can improve inventory accuracy and reduce picking and packing errors. Similarly, implementing a route optimisation software can help you plan the most efficient delivery routes, reducing fuel costs and improving delivery times.
Automating Your Shipping Process with Technology
In today's digital age, technology plays a crucial role in focused business processes, including shipping. Automating your shipping process can save time, reduce errors, and improve overall efficiency. 
1.Shipping management software: This software automates various shipping tasks, such as order processing, label printing, and tracking updates. It integrates with your e-commerce platform and carrier services, streamlining the entire shipping process.
2.Barcode scanners or RFID tags: These technologies improve inventory accuracy and reduce picking and packing errors. By scanning barcodes or using RFID tags, you can track the movement of goods throughout the shipping process, ensuring efficient handling and delivery.
3.Route optimisation software: This software helps you plan the most efficient delivery routes, taking into account factors such as distance, traffic, and delivery windows. By optimising your routes, you can reduce fuel costs, improve delivery times, and enhance customer satisfaction.
Implementing these technologies may require an initial investment, but the long-term benefits far outweigh the costs. Not only will automation save you time and resources, but it will also improve the overall customer experience.
Implementing a Tracking System for Better Customer Experience
One of the key factors that contribute to customer satisfaction is transparency. Customers want to know the status of their orders and when they can expect delivery. Implementing a tracking system can provide real-time updates to customers, enhancing their overall experience.
There are various tracking systems available, ranging from basic tracking numbers to advanced GPS tracking. Choose a system that best suits your business needs and budget. Ensure that the tracking system integrates seamlessly with your shipping management software or e-commerce platform.
Once implemented, promote the tracking system to your customers. Highlight the benefits of tracking, such as increased visibility, reduced anxiety, and improved customer service. 
Training and Empowering Your Shipping Team
Your shipping team plays a crucial role in the success of your shipping process. Investing in their training and empowerment can lead to improved efficiency and customer satisfaction. 
Here are a few ways to accomplish this:
1.Training programmes: Develop comprehensive training programmes to ensure your shipping team is equipped with the necessary skills and knowledge. Cover topics such as order processing, packaging techniques, and customer service. Regularly update the training materials to keep up with industry best practises and new technologies.
2.Empowerment: Give your shipping team the autonomy and authority to make decisions and solve problems. Encourage them to take ownership of their tasks and provide them with the necessary resources and support. Empowered team members are more likely to go the extra mile to ensure efficient and accurate shipping.
3.Continuous improvement: Foster a culture of continuous improvement within your shipping team. Encourage them to provide feedback, suggestions, and ideas for process improvement. Regularly review and analyse shipping data to identify areas for optimisation. Recognise and reward team members who contribute to process enhancements.
By investing in your shipping team, you can create a motivated and skilled workforce that is committed to delivering exceptional service.
Monitoring and Analysing Shipping Data for Continuous Improvement
Data is a valuable asset when it comes to improving your shipping process. By monitoring and analysing shipping data, you can identify trends, patterns, and areas for improvement. 
Here are some key metrics to track:
1.Delivery times: Analyse the time it takes for orders to be delivered from the moment they are placed. Identify any delays or bottlenecks in the process and take corrective actions.
2.Order accuracy: Track the percentage of orders that are shipped accurately and without errors. Identify common errors and implement measures to reduce them, such as barcode scanning or RFID technology.
3.Customer satisfaction: Monitor customer feedback and ratings related to the shipping process. Identify areas where customers are dissatisfied and take steps to address their concerns.
4.Cost per shipment: Analyse the cost associated with each shipment, including packaging, labour, and carrier fees. Look for ways to reduce costs without compromising on quality.
By regularly monitoring these metrics, you can identify trends and make data-driven decisions to improve your shipping process. 
Conclusion and Key Takeaways for Improving Your Shipping Business Process
For your transportation business to succeed, Optimising the shipping process is essential. Recognise the value of simplifying, assess your existing shipping practises, and identify areas that need to be improved if you want to improve your shipping firm. 
You may increase productivity and cut costs by adding job automation, using shipping management software, and utilising route optimisation technologies. Additionally, adopting a tracking system, empowering your shipping personnel through training, and regularly monitoring delivery data all help to optimise the shipping process and raise customer satisfaction. 
Recall that maintaining competitiveness in the industry's rapid evolution requires adopting an attitude of continual development.
Article by Pramod Malnatchi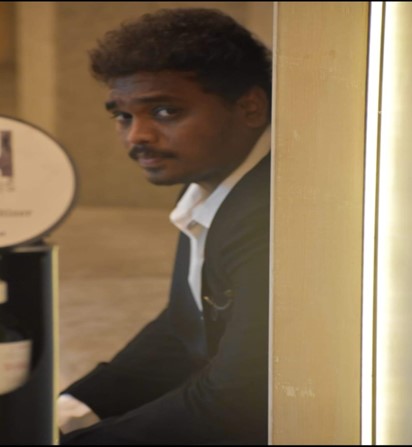 As a Content Writer at FOS Desk, I honed my writing skills while creating, compelling and engaging content for various niches like Logistics, Presentation software, and SaaS. Over the course of 2+ years, I gained valuable experience in crafting impactful articles, blog posts, and social media content that resonated with our target audience. Through collaboration with the team and the use of data-driven strategies, I helped to boost our brands and establish a strong online presence.

Advance your shipping operations with IoSCM. Take a look at our range of professional qualifications or call 0800 1422 522 today to find out more.