We are finishing our 'Celebrating Small Business Week at IoSCM' with a blog about the logistics of an office move. Guest Writer Alex McLay, from Adlam Transport in Australia, shares with us his top tips on moving your business smoothly to new premises. Of course, it would not be much of a Celebration without another fantastic promotion. This article comes with a fantastic 25% Discount from any course enrolment this week*. We will be finishing of the week in style by awarding a FREE Corporate Membership, (worth £495!) to one of the businesses we have spoken with during the week!! Every enquiry made will be entered in to the draw. Find more details at the end of each blog.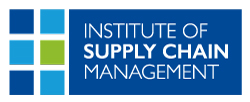 If you are a business owner who is planning to relocate any time soon, there is much to organise. Moving house can be a real challenge at the best of times, yet relocating a working business is a far more complicated affair. One could say that the business will be affected to some degree – which could be anything from a minor inconvenience to a one-week shutdown – and if you are planning to expand and relocate, here are some of the factors to bear in mind.
Minimise the Impact on the Business – This is the key to a successful office relocation and the only way to carry out the move in such a way that it has no negative impact on the daily activities of the company is to outsource the operation. A professional office relocation firm would be well-versed in the logistical side of things and they would be focused on carrying out the move with the minimum of disruption to the client's business. You might think that using your employees to help with the move will save you some money, but unless you entire office fits in a saloon car, your best bet is to ask a local removal company to quote for the job.
Planning the Relocation – Ask any professional removalist what is the key to a successful office relocation and they'll tell you it's all about the planning. What equipment is going to be in use right up to the actual move? What can be prepacked and set aside in advance? These are questions that need to be answered and by enlisting the help of a professional office removal company, you can focus on what you do best – running your business.
Packing and Loading – Unless you happen to be in the haulage industry, you will need an established office relocation specialist, who has all the resources necessary to ensure a smooth completion. The professional removal company would have a labelling system, plus all the materials such as cardboard boxes, tape, blankets and bubble wrap and they would handle the entire operation. Using your own employees to help with the move is simply not an option and using a local company with a can do attitude and a wealth of resources is by far the best option.
Preparing for the Move – Once you have found the ideal new office location, you will need to make preparations. What is actually going and what is not would be the first place to start and if you happen to have several employees who aren't doing anything, all is well. Failing that, enlist the help of your local removalist, but make sure they have office relocation experience. The removal company would list everything that you have chosen to be included in the move and can probably arrange the removal of anything that is no longer wanted.
The Relocation Itself – Moving heavy office furniture and expensive equipment requires a high level of care and such a task is best left to the commercial removal specialist, who has all the resources including a fleet of various sized trucks and all the materials needed for securing the load. They would also be fully covered by their insurance, should any damage be caused, although the chances are slim, as they relocate offices for a living. Filing cabinets and boardroom furniture are heavy and bulky and best left to those with experience and you certainly don't want a key member of your team straining their back.
Preparing the New Office – Prior to any items arriving, make sure the utilities are connected, especially your Broadband connection (this assures your website never goes offline) and with water, electricity and working phone lines, the venue is ready for occupation. Any good office removal contractor would handle the new office preparation and would unpack everything, leaving your employees to arrange their workstations.
Outsourcing the relocation ensures the minimum of disruption to your business and providing the chosen contractor has adequate resources and a good name in the industry, your office relocation will be smooth and uneventful and once settled in, you can continue to enjoy sustained growth.  Selecting the correct removals company will go a long way in the overall success of the move.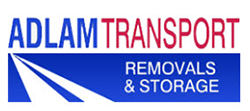 Adlam Transport – We're a professional removalists company based in Perth, Western Australia with over twenty years experience in the removal and storage industry. Find out more about us here. 
Thank you Alex for taking part in 'IoSCM Celebrating Small Business Week'.
CELEBRATING SMALL BUSINESS WEEK AT IoSCM
We are continuing the celebrations with a fantastic 25% Discount for every single business funded training course purchased this month*. To take advantage of the discount you will need to quote SMALL BUSINESS WEEK 3 when you speak to one of our highly skilled course advisors.
To find out more simply contact our team on 0800 1422 522 Email corporateteam@ioscm.com or leave an enquiry.
Don't forget – Every business enquiry we receive this week will be entered into our draw on Friday to receive FREE Corporate Membership to find out more about the advantages of IoSCM Membership click here.
*25% Discount is available for any course purchased by a business this month. Quote SMALL BUSINESS WEEK 3 to take advantage of this offer.