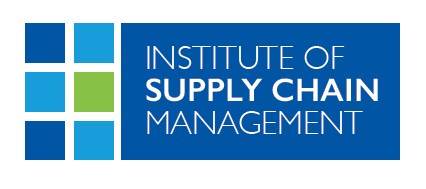 The Institute of Supply Chain Management (IoSCM) is the leading provider of supply chain management qualifications globally.
As the pace of change across the supply chain is ever increasing, refreshing and developing your knowledge and skills to adapt to these changes is more important than ever. IoSCM understands that not everyone has the time or requirement to study a full qualification and therefore has created a fantastic range of bite-size online training courses.
Created by industry experts, the courses have been designed to give you a greater understanding of a particular topic or function from across the supply chain.  This is ideal for those looking to learn about a new area or to refresh and expand existing knowledge to help you advance within your chosen profession – and all without the restrictions of studying for a full qualification.
Lets take a look at the new courses
The bite-size training courses have been written at introductory, advanced and professional levels to make sure the most important topics are covered for professionals at every stage of their career.  The courses have been grouped into categories so that you can see at a glance which one is right for you.
Today we are delighted to share with you the details of two fantastic introductory management courses, written and developed by Kirsty Fishwick, a dedicated member of our sales team and a leadership expert.
We caught up with the lady behind the courses to find out more about her and why she was the perfect person to create these fantastic new training courses.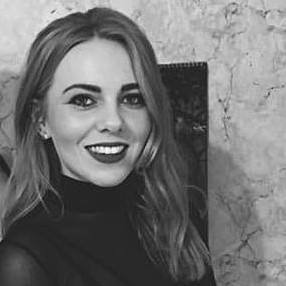 About Kirsty
Before joining IoSCM I spent four years studying Business and Management. The first year I completed a college course where I was tasked with setting up a micro business, which included writing business plans, putting together cash flow forecasts and pitching for funding.
My business was to design and create custom jewellery and I carried out all of the functions required from purchasing and production to marketing and sales and of course, bookkeeping and administration.  While studying this course, I was lucky enough to be awarded Pearson's Outstanding BTEC Business and Enterprise Student of the Year 2013, a national award with hundreds of applicants across the country.
It was during this busy year that I decided my next step would be to continue my studies and I applied to read Business and Management at Durham University as an undergraduate.  Throughout my degree programme, I was required to carry out a number of research assignments as well as the dreaded dissertation.  The first one I chose was on different leadership styles and their effects on employees.  I found this topic really interesting and it prompted me to choose more management-related topics in my final year.  I was never really stressed at university, despite the million deadlines and copious amount of assignments.  I really enjoy learning new things and developing my knowledge, so this has always outweighed the pressure for me.
My hard work paid off and I was overjoyed to receive a First Class Honours Degree (BA).  I then started working for IoSCM as a graduate employee.  My role consists of speaking with individuals and companies about their training needs and advising them on the most appropriate route for them to take with a view to knowledge and skill development.  With my knowledge of business and management and understanding the people studying our courses, I've developed a strong understanding of what is required from our training.
IoSCM is a fantastic place to work and I've been given the opportunity to utilise my knowledge and develop some short courses on Team Leading.  I have thoroughly enjoyed writing and developing these courses and have now taken up further development work on units that are included within our full qualifications.  I hope to continue developing material in my area of expertise for the benefit of current and future IoSCM students.
How to enrol
The first two courses – Introduction to Team Leadership and Introduction to Effective Team Leadership and Communication are available to buy now! The courses are 100% online and available on the Network360 Training platform for your easy access.
To celebrate the launch, these courses are available for £40.00 instead of the usual price of £80.00.
Click here to find out more or to enrol If you are looking to enrol members of your team onto the Bite size courses why not speak with a member of our Business Consultation team on 0191 3787567 or email corporate@ioscm.com