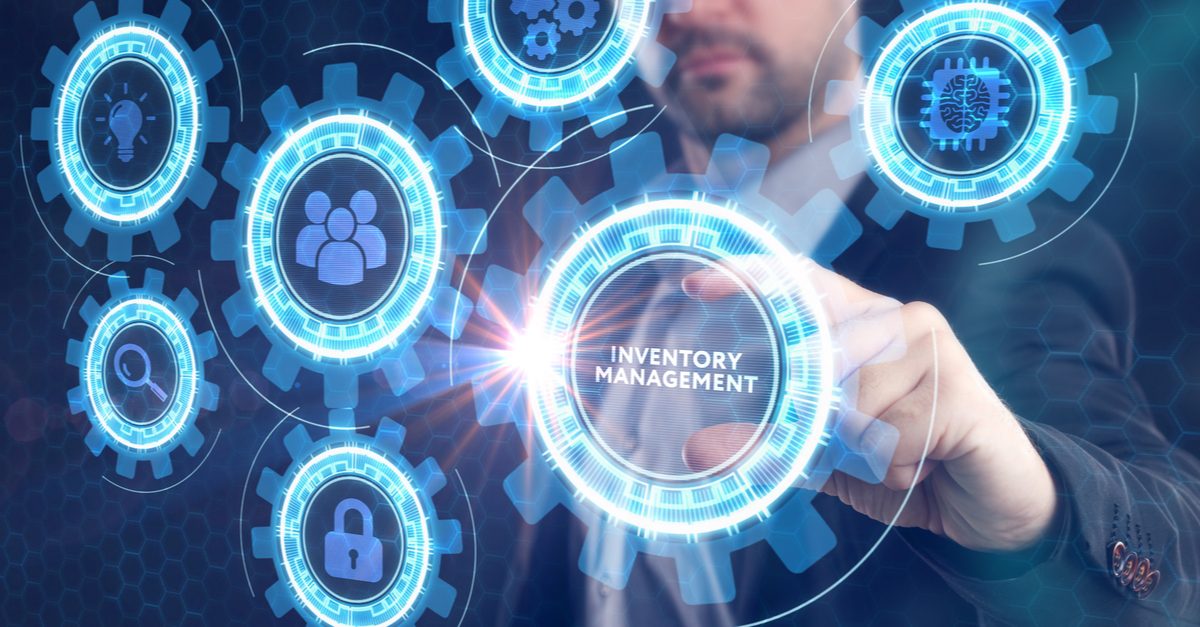 Inventory management is an essential aspect of any business; retailers, manufacturers, wholesalers, and even warehousing. Business managers can keep assets, equipment, and inventory in check by inventing or adopting management practices that streamline their operational processes. 
It ensures proper balancing of stock in the business warehouses and a continuous production flow. Implementing best inventory management practices helps create accurate reports for stakeholders as they help maintain assets and stock transparency. They also help to keep all accounts in line.
Below are some practices you can adopt to take control of inventory in your business.
Consider Different Inventory Management Models
There are countless ways to manage inventory in your business. One of the simplest ways is using the barcode inventory system excel. It helps you track your inventory by assigning a number to every product you sell. The best way to apply this technique is by first learning how to create a barcode inventory system in excel.
In addition, since there is no law dictating that you must keep your stock in your company warehouse, you can implement a vendor-managed inventory technique. It allows the supplier to access your inventory data and ensure that you always have adequate inventory in your store. 
Other excellent options include having inventory management software or hiring an inventory manager if you do not have one. You can also hire an external inventory consultant to help take your business to the next level.
Develop a System
An adequate system that processes and fulfils your orders can help keep track of your inventory. If you do not have one, you need to combat the problem by creating a checklist of tasks to be done before the order is complete. If you have different spaces for managing inventory, or if you use spreadsheets for inventory, be sure to adjust the values across the system accordingly.
Focus On Avoiding Loss
According to financial experts, many inventory losses arise from clerical mistakes and employee losses. Business managers can avoid these losses by implementing and enacting security techniques to monitor inventory. The following are some ideal security techniques.
Proper use of security cameras to minimise employee and customer theft

Security tags

Monitoring customer returns

Controlling access to inventory
These security precautions will help you fulfil customer orders without incurring unnecessary losses.
Identify the Inventory Management That Suits Your Business
As a business owner, you have the best knowledge of your inventory. You must know which management system works best for you: a periodic or continuous review.
Continuous Review
A continuous review system means you order the same quantity of items every time you place an order. It requires monitoring your inventory levels to know when an item drops below the set level. In that case, you need to refill your stock.
Periodic Review  
A periodic review system means that you order your stock at the same time each period. You must determine which items you need to order and their quantities according to quantity levels at the end of each period. There is no set reorder levels for periodic review systems.
Link Inventory Management to Quality Control
Provide your employees with computing systems and /or checklists to follow proper procedures while checking the items they receive. The receiving team must examine all goods for any errors, including the following:
Broken seals

Leaks

Damage signs and tears

Description discrepancies like product colours, styles, and sizes
The product description must match the purchase order description, including prices for each item and terms of sale. If you receive a product quality lower than the one you ordered, you must return the merchandise to the supplier. These measures will prevent you from stocking unnecessary products and your employees from offering the wrong merchandise to your customers.
Once your employees ascertain that the products are all in good shape, they must ensure safe storage in the warehouse to prevent damage and losses. Below are some factors to consider to ensure the safety of goods in the business stores.
Proper lighting where necessary

Humidity

Temperature
Manage Inventory to Meet Omnichannel Needs
The rising Omni-channel systems in businesses make inventory management more complex and raise the need for a better management system. It would be best if you had better forecast collaboration, execution, and management reporting strategies. It should include enterprise resource planning (ERP), warehouse management system (WMS), cross-disciplinary collaboration, and demand management. 
The ultimate objective of inventory management is to optimise supply chain processes to reduce the cost of operation without jeopardising service to your customers. To attain these goals, you must increase the availability of relevant information and other essential elements like obtaining top management commitment, training, and implementing effective cross-functional teams.
To Wrap Up
Effective inventory management is necessary for the success of any business. You must implement strict but functional practices to take your business' inventory control from micro to macro-management. Also, you need effective systems to track your inventory, ensure constant customer supply, and minimise theft and mismanagement.