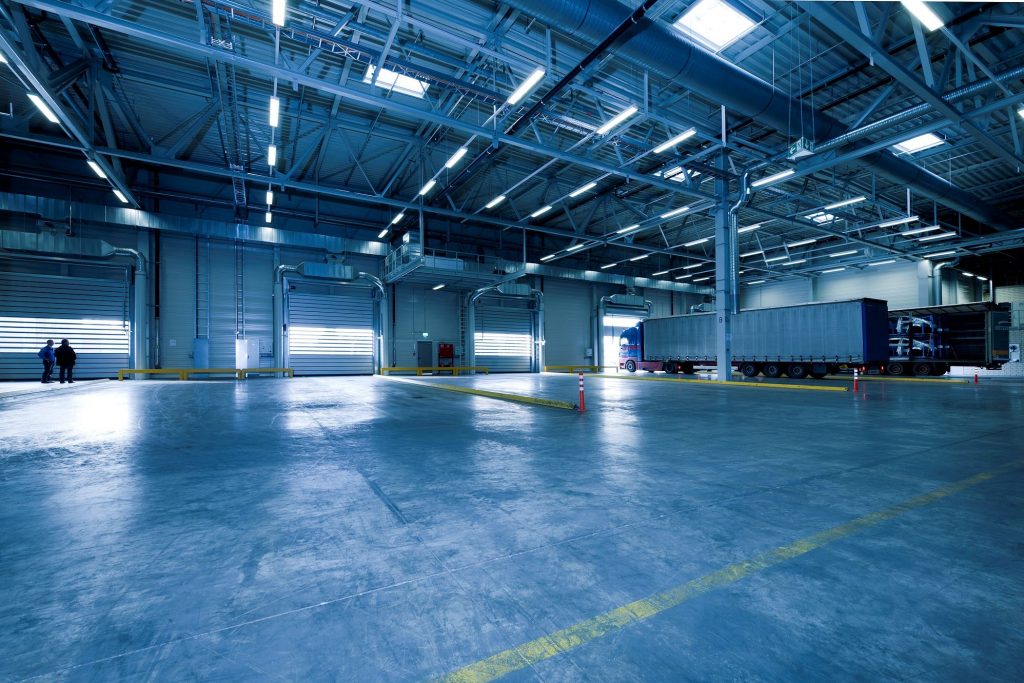 Whether you're into wholesale, distribution, or retail, warehousing or storage is a crucial aspect of your business operations. You have plenty of options when building warehouses. Of course, you want something durable, long-lasting, and accessible. So, check out the following considerations when building warehouses so that you can choose the best specifications for your new storage facility:
Consider Storage Units Kits
Storage unit kits are building material packages that include everything you need to set up a warehouse building. It means that you don't have to purchase the materials separately because you can order them from one supplier in packages, like pre-fabricated steel building materials. A popular option is a steel building.
If you want to expand your self-storage business, you can choose easy-to-setup storage unit kits. Conveniently, you can look these up on reputable sites.
Steel building kits come with the following:
Foundation System: Pour cement into the steel building's foundation easily with a precisely measured foundation system. Check the manufacturer's guide for the easy-to-do steps for a DIY project or local contractor.
Sidings: Sidings may come with metal panels or customised using other materials, depending on your preference. Some of the common siding materials are concrete, bricks, wood, vinyl, and hardboards.
Roofing: Storage unit kits come with roofing materials precisely measured to fit the size of the warehouse you're planning to build. You can choose from different sizes of steel-built warehouse units.
Windows And Doors: Also, windows and doors are included in a storage unit kit, made of your preferred material like aluminum or steel.
Workflow
It's essential to consider the sequence of warehouse operations before choosing a particular warehouse design or layout. Here are some questions to ask in determining the best warehouse workflow and layout:
When do raw materials or products enter the warehouse?
Do these products need to go into production or storage immediately?
Is your inventory on a first-in/first-out (FIFO) basis?
How are the materials sorted if they move to production?
How are orders picked and packaged?
How are orders shipped?
Product Accessibility
Efficient warehousing involves considering product accessibility. How will your products be accessed, managed, or transported? It's important to know if your inventory will be stored for the short- or long-term.
Are your products handled by tote, case, pallet, or individual units? Determine if you need to segregate your inventory into batches or individual lots. Remember, product accessibility affects your storage strategies and specific technologies you use.
Storage Equipment
Most modern storage equipment used nowadays is free-standing without requiring structural support from the warehouse building. Such equipment and tools boost productivity without requiring too much space in your warehouse.
While a simple and cheap warehouse building is a practical solution, you might want to build more flexibility into your warehousing operation by choosing the best storage media to meet your current equipment and stock profile. You can attain these goals without disruptive and expensive changes to the main building by setting up storage unit kits.
Square Footage
Available footprint or space will determine the final look of your warehouse. So, you have to take time thinking about how much space you need for your products and discuss your choice implications.
Here are some important questions to ponder on when deciding on the space or size of your warehouse:
What square footage is suitable for your new warehouse?
How much space is allotted to sortation, packaging, shipping, offices, and inventory?
Will you be using vertical storage systems to save on square footage?
What warehouse structure do you want to build (rack-supported or traditional steel structures)?
Materials
When building a warehouse, the materials should be high-quality. Steel is considered one of the toughest warehouse materials because it's fire-resistant and can withstand extreme temperatures. Steel-built warehouses have less risk for rotting, pest infestation, and fire accidents. Also, steel is recyclable. All new steel products have recycled content between 10% and 100%, making steel a sustainable building material.
Look at the following important things to consider when choosing the best materials for your warehouse:
Type of products (and their materials) you'll store in the warehouse
Climate and weather in your area
Soil or ground quality, associated with your geographical location
Conclusion
When building a warehouse, it's important to consider installing a storage unit kit to save time, energy, and resources. Storage unit kits are tough and comparable to traditionally built warehouses. Other important considerations include the flow of warehouse operations, product accessibility, and available footprint. It's also a must to know the technologies you'll be using during your operations. As much as possible, you want to have a dedicated space for inventory, sorting, packaging, shipping, and other important warehousing operations.