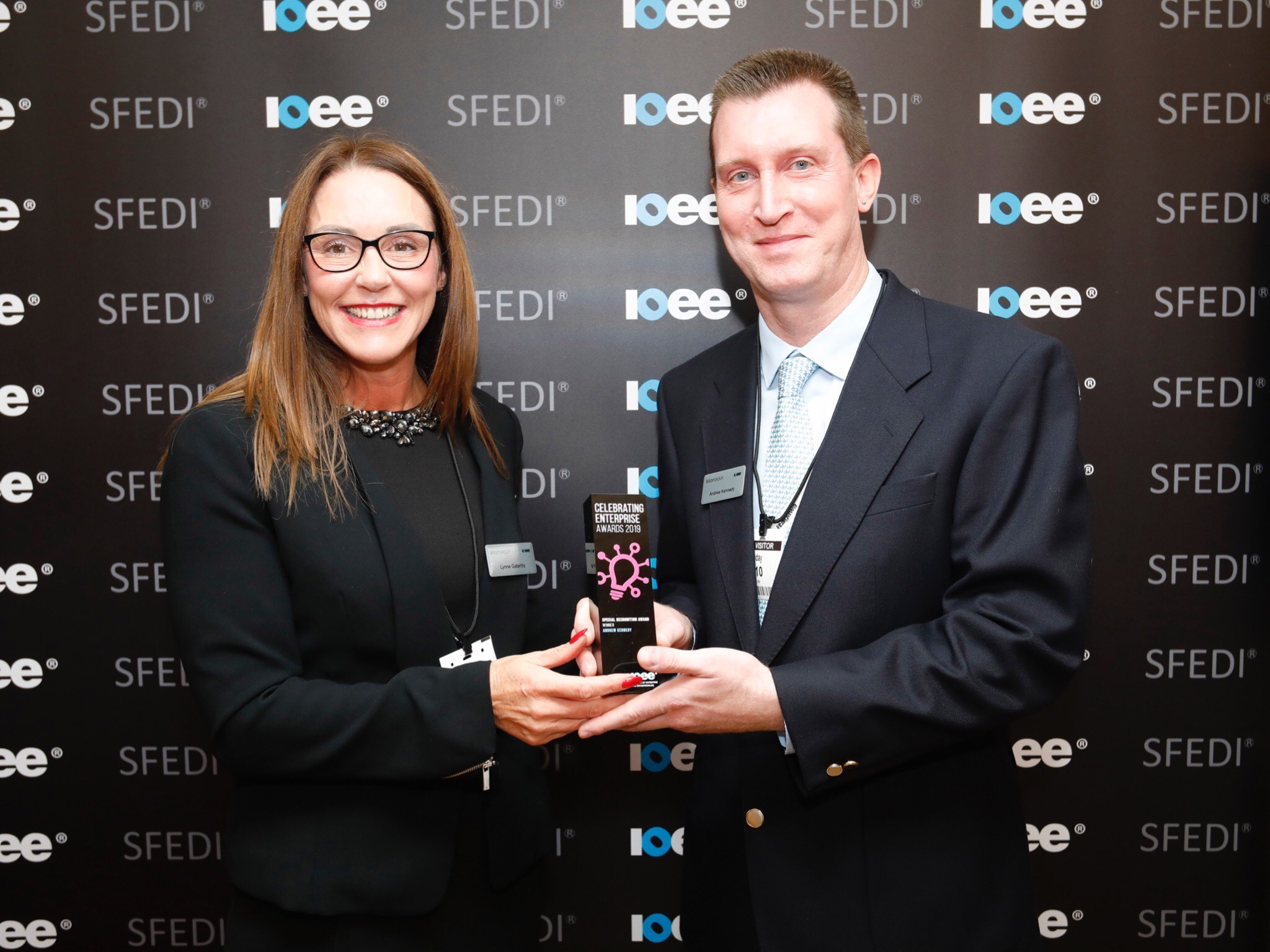 Key figures from the small business, enterprise and skills sector in the UK gathered at the House of Lords on Thursday 3rd October to celebrate the very best in enterprise learning and skills. IoSCM were delighted to sponsor the event and to have the honour of presenting a number of awards during the Ceremony.
The annual awards, hosted by the Institute of Enterprise and Entrepreneurs (IoEE) and the Small Firms Enterprise Development Initiative (SFEDI), brings together representatives from small businesses, further education, higher education, business organisations, the banking sector and government to celebrate those individuals that are making a difference to the small business landscape through enterprise skills development, mentoring and championing.
Marston's Telecoms was the Headline Sponsor for the Celebrating Enterprise Awards 2019. This sponsorship builds on a long-established relationship that has seen SFEDI and the IoEE working together closely with Marston's Telecoms. Marston's Telecoms are dedicated to supporting small and medium businesses across the UK.
There were 8 award categories;
o Enterprising Learner of the Year
o Enterprise Educator of the Year
o Enterprise Support Champion
o Intrapreneur of the Year
o IoEE Member of the Year
o Enterprising Learning Provider of the Year
o Special Recognition Award of Lifetime Achievement Award
The Lifetime Achievement Award went to Baron Bird MBE. This prestigious award was created by the institute to honour individuals who have made a significant contribution to enterprise and entrepreneurship.
Andrew Kennedy has received the Special Recognition Award in memory of Kevin Rum?tt, Founder of IoSCM. Andrew is extremely committed to his own personal development through continuous professional development and he is passionate about educating his peers by writing guides and articles that explain important developments and new procedures that are introduced within the wider logistics and supply chain industry. As a founding member of the IoSCM Advisory Council Andrew has selflessly dedicated his time and experience to helping a global network of students, members and clients.
A massive congratulations to Andrew and the other award winners from the night. You have all demonstrated your outstanding achievements and are an inspiration to others.