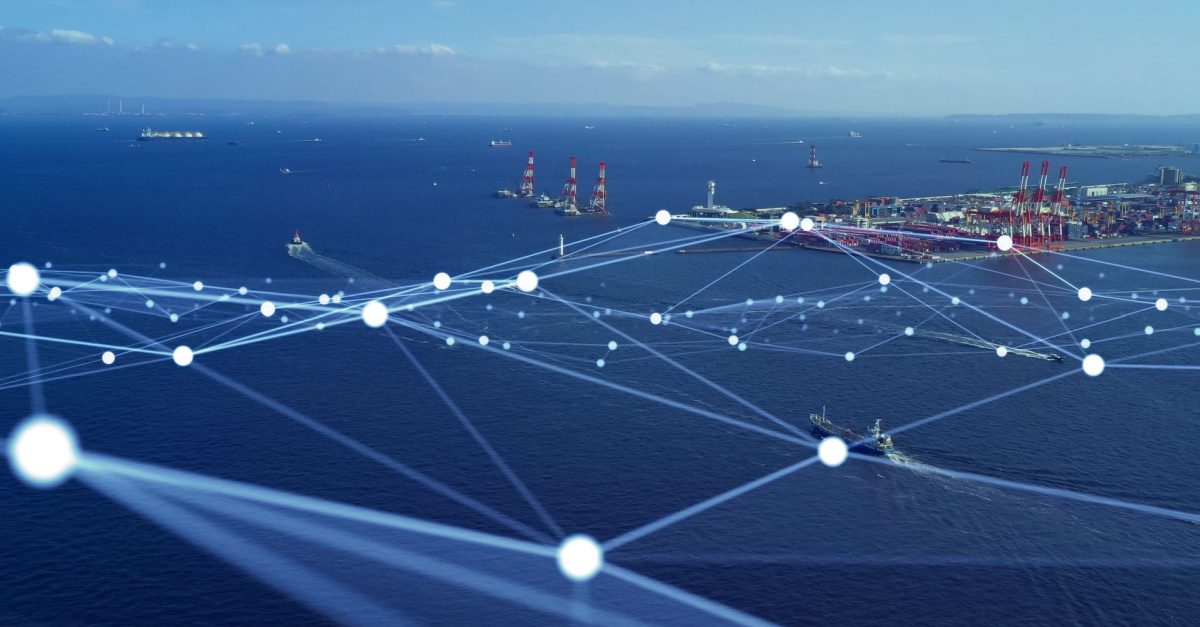 Port Modernisation and the Future of Shipping: Key Trends and Innovations Shaping the Industry
Expected to hit USD 16.42 billion by 2029, the global cargo shipping market is experiencing steady growth. Trends like increasing cross-border trade have certainly contributed to the growth of the shipping industry. However, it doesn't owe its growth to increased trade alone – the global shipping industry has been modernised beyond recognition in recent years. In this article we find out more about port modernisation and the future of shipping.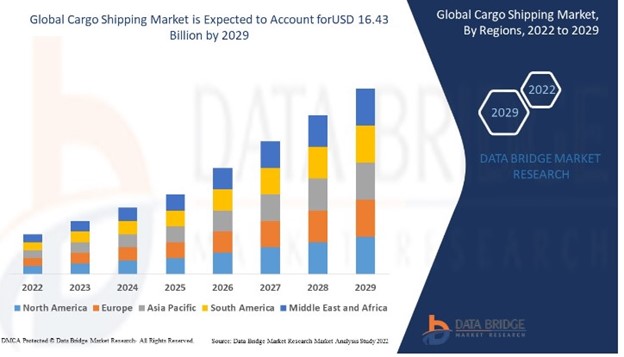 Source: https://www.databridgemarketresearch.com/reports/global-cargo-shipping-market#:~:text=Global%20Cargo%20Shipping%20Market%20was,forecast%20period%20of%202022%2D2029.
This chart shows the anticipated growth of the global cargo shipping market from 2022 to 2029
From the Internet of Things to green energy, numerous innovations have made their way to the maritime industry. The future of shipping is bright, and the industry continues to evolve, let's take a deeper look at the key trends and innovations shaping the industry.
8 key shipping industry trends and innovations
Green energy
Container ships account for about 3% of global greenhouse emissions, spewing around 1 million tonnes of carbon dioxide yearly. At a time when sustainability has become a part of the agenda in almost every industry, it's no surprise that an increasing number of ships are adopting green technologies.
Companies in the maritime industry have been switching to cleaner fuels like CNG, replacing traditional fuels like diesel and HFO. In the future of shipping, electric vessels might become a viable option for short routes. Renewable sources of energy like solar and wind power are likely to help reduce the industry's carbon footprint too.
Digital censoring
With new digital technologies constantly being developed, it's no surprise that modern ships are integrated with a plethora of digital censoring systems. These technologies help monitor a ship's operations and performance in real time, ensuring timely repairs and maintenance.
In the years to come, ships will come equipped with an entire network of sensors to identify faults, detect areas that need repair and measure other aspects of operations. This, in turn, will reduce delays caused by unexpected issues and help avoid costly repairs.
Additionally, the future of shipping will see the improvement of ship-to-shore communication, allowing a land-based team of fleet managers to control a ship's operations.
Predictive and big data analytics
Predictive analysis goes hand in hand with digital censoring when it comes to improving a ship's operations for enhanced safety and efficiency. Big data analytics is already being implemented in the shipping industry to predict and avoid additional costs.
Several port modernisation drives have already demonstrated the potential of big data and predictive analytics. The Port of Cartagena, the Port of Rotterdam, the Port of Hamburg, and several Southeast Asian ports are leveraging them for their port and terminal operations.
Especially with the growth of cross-border commerce driving the demand for freight transport, the future of shipping and supply chain efficiency depends largely on advanced data analytics.
Larger megaships
Technological advancements have led to the construction of larger megaships, which translates into lower transportation costs. Unsurprisingly, the trend has been getting especially popular in the container shipping industry. Bigger megaships will essentially allow freight transport companies to ship goods in greater bulk, thus improving overall cost efficiency.
Blockchain technologies
Blockchain technologies have come to the forefront in recent years, revolutionising one industry after another. In the maritime industry, Blockchain can aid in better tracking and real-time location visibility of ships. This brightens the future of shipping in several ways:
Reduced paperwork
Far fewer incidents of misplaced cargo
Improved supply chain transparency
Minimised delays
Several startups are already working to develop Blockchain solutions for the shipping industry, which will likely find application in the near future. Smart contracts based on Blockchain technology might also automate a variety of administrative tasks.
Sustainable ship designs
Clean energy isn't the only way the shipping industry is moving towards a greener future. Shipbuilders are exploring new technologies and design principles to make modern ships as eco-friendly as possible. Notable developments include:
Air cushions to reduce friction and resistance
Streamlined hulls
More efficient propeller design
While the changes alone might seem rather small, together they can make the future of shipping far more sustainable for the environment.
Autonomous ships
Autonomous ships are no longer a far-fetched dream in the age of driverless cars. Companies like Maersk and Rolls Royce are testing autonomous ships to reduce manual labour and eliminate human error.
Autonomous ships would be a revolution in the future of shipping, significantly cutting down operational costs and improving safety and efficiency. The commercial deployment of autonomous ships would take some time owing to the various regulatory hurdles. However, they will eventually become quite common in the world's waterways.
Internet of Things (IoT)
IoT will bring together all the new sensors and other digital technologies in the shipping industry. In fact, IoT sensors are already being used to gather information on vessel performance, monitor shipping containers and track cargo.
The Internet of Things essentially connects digital integrations to build a network that enables their maximum utilisation. Companies can implement automation in their shipping operations in various ways already.
The role of eCommerce in transforming the shipping industry
The growth of eCommerce in recent times isn't hard to correlate with that of the shipping industry. Global eCommerce platforms like Ubuy UK have brought cross-border trade to a whole new level. International shopping is now a piece of cake, and consumers are making the most of it. However, the perks of cross-border eCommerce don't end at making things easier for shoppers.
Growing eCommerce operations across the world's waterways have directly led to a higher demand for shipping. The global cross-border B2C eCommerce market is estimated to hit USD 7.9 trillion in 2030, up from USD 785 billion in 2021. The massive growth will certainly reflect in the future of shipping industry too, putting shipping companies under pressure to work out more efficient shipping technologies.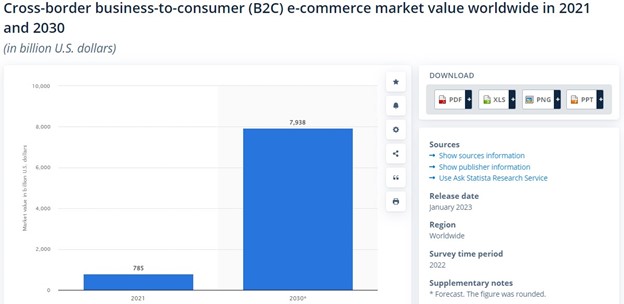 Source: https://www.statista.com/statistics/1296796/global-cross-border-ecommerce-market-value/
The above graph shows the estimated growth of the cross-border B2C eCommerce market worldwide from 2021 to 2030.
Endnote
It's safe to say that the maritime industry is expecting massive developments in the coming years. The future of shipping would be far greener, safer, and more efficient. Shipping companies that plan to stay ahead of the curve should be quick to adopt logistics automation and other latest technologies wherever possible.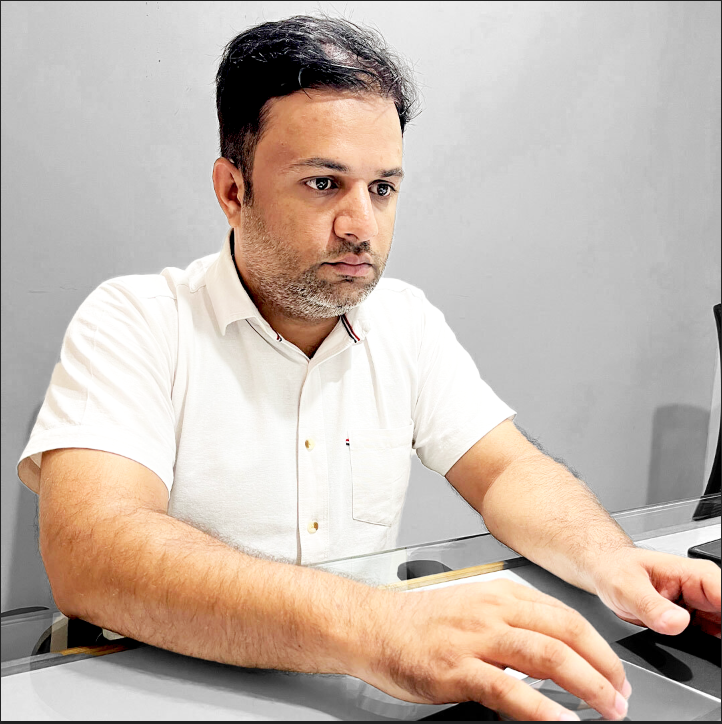 Author Bio:
Fahad Khan is a Product Manager and digital marketing enthusiast who works at Ubuy Technologies. Content marketing, PPC, email, and social media marketing are among his areas of expertise. He has been exploring the field of digital marketing to share his pearls of wisdom with the whole world. He enjoys working on different niches and creating valuable content for readers.

Whether you need to manage port logistics or are responsible for planning a shipping operation, IoSCM can help you develop your skills and advance your knowledge. Call 0800 1422 522 today.