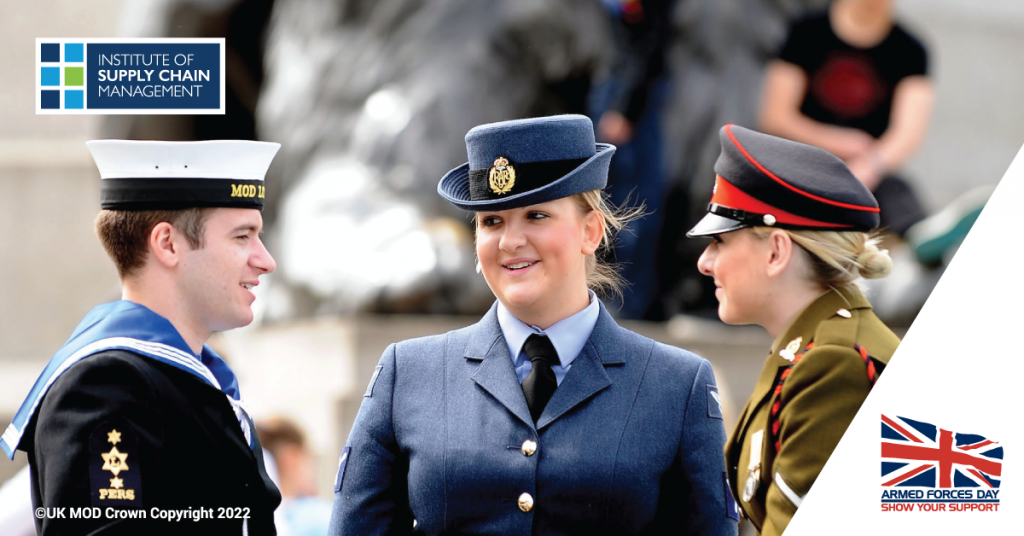 Reservists give up their spare time to serve in the Reserve Forces, balancing their civilian life with a military career to ensure that should their country require them, they would be ready to serve as part of the military.
The Reserve Forces make up approximately one sixth of our Armed Forces personnel and as such are integral to protecting the nation's security at home and overseas, particularly providing capability in specialist areas such as medical and cyber. Reservists are currently supporting operations worldwide. However, the contribution they make to our Armed Forces often goes unrecognised. As such an annual Reserves Day was created to highlight and recognise the valuable contribution Reservists make to our Armed Forces.
In 2022, Reserves Day is being celebrated on Wednesday 22 June.
Celebrating Reserves Day
Reservists are everywhere, but you might not know it. So on Reserves Day, our Reservists wear their uniform in their civilian life! If you are out and about today and spot a military uniform, why not take the opportunity to show your support and saying thank you for the valuable work that all of our Armed Forces do?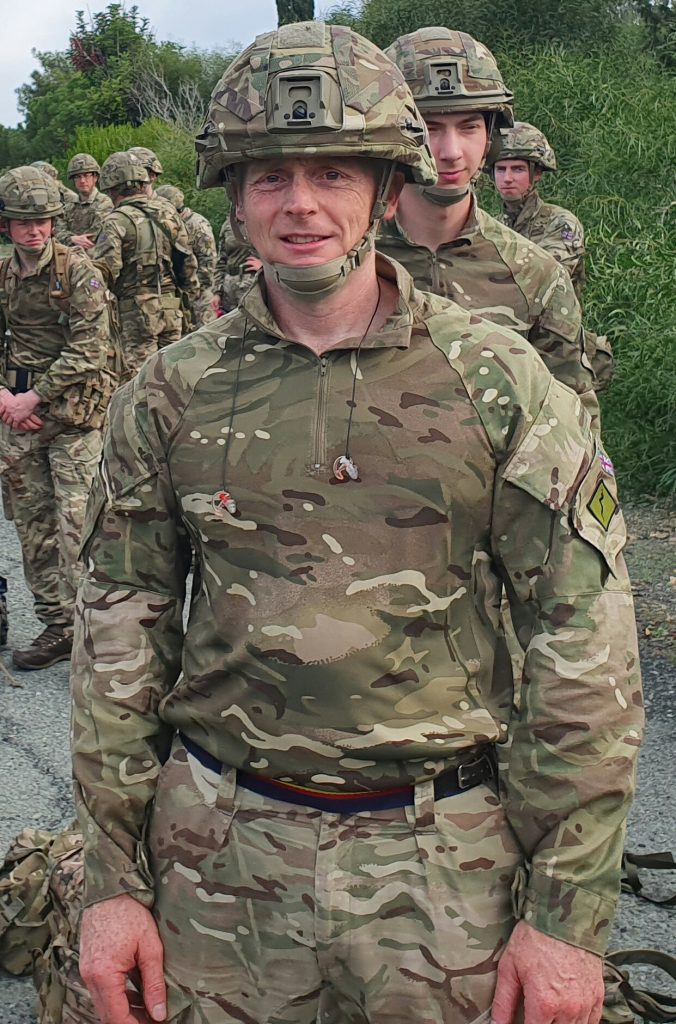 As its Reserves Day IoSCM took the opportunity to discuss the benefits of being a reservist with IoSCM Advisory Council Member Darren Rhodes.
As holders of the Gold Employer Recognition Scheme IoSCM are committed to positively encouraging the employment of those in a military reservist role and supporting other employers looking to develop their strategy towards the employment of those in the Reserve Forces.  IoSCM Advisory Council member Darren Rhodes provides us with some insights on being a reservist.
Thank you for taking the time to speak with us today about your experience, can you tell me what were your reasons for choosing to become a reservist?
After leaving my Regular Army role on completion of 22 years and with my last job at the Territorial Army centre in my resettled town of Newton Aycliffe it seemed a natural fit for me. I loved the camaraderie and further opportunity to serve Her Majesty at the age of 40 when I felt I was at the peak of my potential.
How long have you been in the reserves?
I joined the reserves in 2012, so ten years now!
How would you explain the commitment required from an individual to be a reservist?
The job is a lot slower paced and as an ex-Regular soldier it took a while to manage my expectations of how decisions take a bit longer to make because the key people have busy civilian jobs and do the Army Reserves in their spare time. Being able to add a third component to having to adjust to a new civvy street job and a redefined family life takes care and it is important to remember that you need to allow for downtime so you don't over commit yourself and affect your mental health.
What is your day job, and how does your employer support your service?
I am very lucky to have been the North of England Regional Employer Engagement Director for the past four years, and as the organisation that works with Armed Forces friendly employers I enjoy superb support from my Senior Management. They allow me additional paid leave to carry out my Reserve duties and see great value in return from the opportunity to experience often quite complex training events that test an individual's ability to demonstrate innovation and adaptability among other things. These two skills are very relevant to civilian employers especially after the pandemic.
How are things changing in the Armed Forces?
The Army Reserves, which is the only Single Service I can speak for, is changing to become a key element of our UK Defence Force taking a much more leading role in tasks that historically were delivered by our Regular counterparts.
Would you encourage others to look into becoming a reservist?
I would and I do as frequently as I can, in fact just last week I was taking part in the UK Challenge on the Isle of Man and spoke to at least five potential recruits who showed a keen interest. I think the mindset of those leaving college and university is becoming more accepting of serving in the reserves as an alternative (and sometimes a launchpad to moving across to a Regular role) to other volunteering roles for the most part due to the variety of opportunity.
What has been your most rewarding moment as a reservist?
Finally being able to walk up the steps of Old College, Royal Military Academy Sandhurst in April of this year after commissioning as a REME Reserve Officer at the age of 49, a feat I never imagined possible as a young Light Infantry Cadet from a council estate in West Yorkshire back in the mid-80s. I didn't even manage by cadet 1 Star badge back then !
How important is Armed Forces Day and Reservists Day?
In the same way people celebrate many named 'Day' events it is important to promote our superb Armed Forces and individually all our Reservists because without public support and affection the job becomes just like any other, mundane. The buzz and mojo that those of us in uniform get from a cheering crowd makes all the hard work and sacrifice all worth it.
How can people learn more about being a reservist?
There is a wealth of information now online, Army Jobs is the Google search term for my Single Service, the Royal Navy and Royal Air Force have equally brilliant resources on their websites for reservists.
For further information about the MOD Employer Recognition Scheme Click Here.
To learn about becoming a Reserve Click Here.

At IoSCM we are proud to be Gold Award holders of the Armed Forces Employee Recognition Scheme for the work we do to support the wider armed forces community. In addition to being ELCAS approved, we offer free support and resources, we have a military membership programme and work with numerous organisations to offer free training opportunities to serving and former military personnel and their spouses.
"Working with reserves, veterans and serving military personnel is something that we are all very passionate about at IoSCM. We're delighted to be able to support individuals at every stage of their professional development and transition into civilian employment. Through our Military Members Area, we're able to offer resources, guidance and a general support system, and through the utilisation of our qualifications we offer a quick and convenient way for those that have served or are currently serving to gain recognition for their extensive skill sets in the civilian working world." – Megan Slater, Head of Business Development.
Take a look at the Military page on our website to find out more about how IoSCM work in partnership with the Armed Forces. 
Sources – https://www.armedforcesday.org.uk/reserves-day/