How Supply Chain Businesses Benefit From Having Managed IT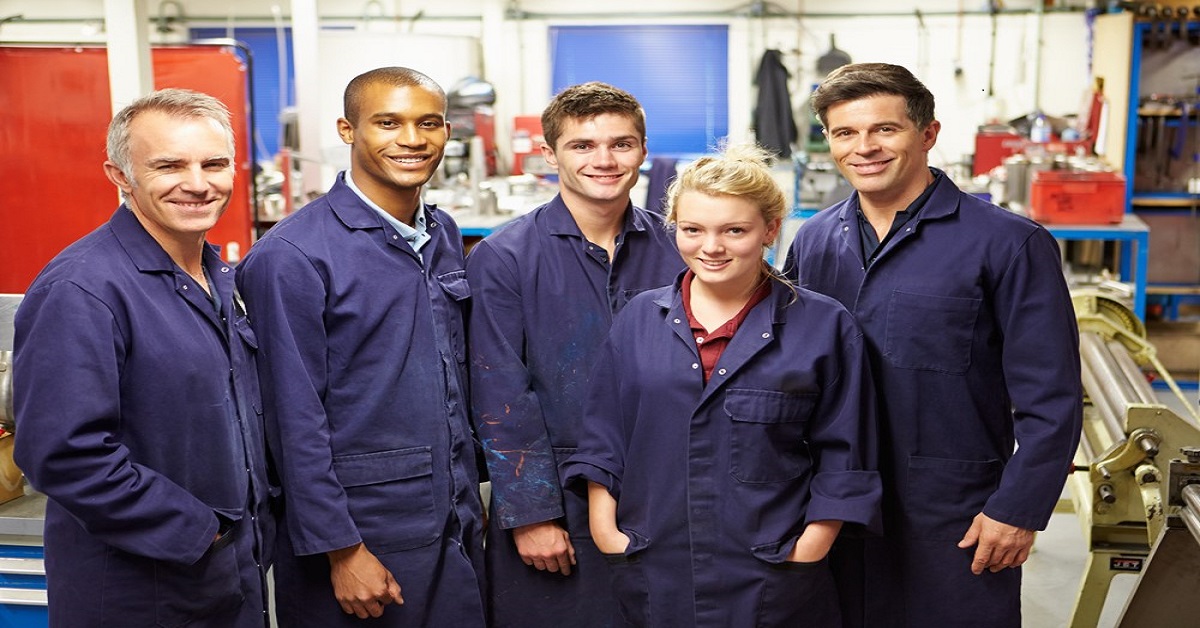 As a supply chain business, you provide essential parts, packaging, transportation, distribution, and logistics services to other companies.
Though one might imagine managed IT services benefiting a buzzy, digitally-savvy office environment, supply-chain management (SCM) can benefit from managed IT services, be it from monitoring inventory, proper software asset management, to managing the overall flow of goods from point of origin to point of consumption.
You may be asking: 'What is managed IT?'
Ever call an IT guy because your WiFi is down, and then wait for eight hours until he arrives?
Well, this isn't it. In exchange for a monthly flat rate, managed IT provides unlimited IT support, including proactive monitoring of IT workstations and infrastructure.
In a nutshell, managed IT services are a framework of solutions outsourced to an IT service provider at a rate that never changes. On the one hand, it can be a real investment. On the other, it can provide peace of mind.
Let's get into it.
Managed IT can reduce costs and save overheads
One of the major benefits of cloud computing, a core aspect of managed IT, is cost savings.
For example, the automation of previously labor and time-intensive human administrative processes.
Smaller teams are now possible, given that a powerful CMS can eliminate the need for hiring extensive middle management, which was necessary in earlier years.
Similarly, a team whose needs have become difficult to manage can benefit from this organisational software as well.
Another key area of cost reduction is the ordering processes, which are subject to human error. This can result in an unnecessary surplus, e.g., errors result in over-ordering, or a gap of materials if under-ordering.
One particular benefit of managed IT is that it can easily and seamlessly automate ordering at any stage of the supply chain, and can easily scale up or down depending on your daily, weekly or monthly shipping and inventory needs.
Managed IT for the team: monitoring and improving
The "t" in managed IT might as well stand for "team."
Another benefit of managed IT is its ability to improve and facilitate team collaboration.
Facilitated by a managed IT provider, who can help select the right software for your team, a cloud environment helps:
Managers easily check in on employees
Helps employees share information between themselves instantly
Helps the whole team integrate necessary information from external companies along the supply chain
SAAS: peace of mind for management
With SaaS (software as a service), which is a common component of managed IT, software updates are managed and updated regularly so that all software asset management runs smoothly can function normally, and that the team can focus on its work — the software can download the latest updates while your team sleeps at night.
Other solutions can include dashboards to provide at-a-glance metrics of a company's health, and superior customer management software — throw out that Rolodex!
Reducing 'waste' through managed IT
There are a number of different ways of understanding waste: in a supply chain business, for example, manpower hours can be wasted through unnecessary downtime at the warehouse, for example.
You can proactively prevent waste through managed IT. Visualisation software can help managers plan employee hours better, and assign just enough workers for each shift; it can also review, optimise, and speed up procurement processes.
Managed IT keeps data safe
It could be said that certain individuals within supply chain businesses can be resistant to change. They may resist digital solutions in favor of traditional, tried-and-true ones. We're sure you've heard this before: "we've always done it this way!" And the vulnerability of data can be an argument against going digital.
A data breach is an absolute nightmare, compromising sensitive company information, including that of employees, and losing precious financial resources — sometimes in the millions of dollars.
Threats can be external, but can also be internal too: in any sector, 'bad apples' may be hired on occasion.
Preventative and restorative security solutions
Avoid data breaches through both preventative and restorative disaster recovery.
Through the former, your managed IT team can back up your data, encrypt your data, and formulate data safety training for employees.
Through the latter, your managed IT team will be on hand round-the-clock with disaster recovery solutions to swiftly bring your software up online again.
We do strongly advise that you invest in both, with an emphasis on preventative: no software is 100% protected, and complete recovery of unsecured data cannot be guaranteed.
Be it saving overheads to eliminating waste, bringing your team together through innovative digital solutions, or ensuring your data is safe and sound, you cannot afford not to secure a managed IT program for your supply chain business.
Author Bio:

Greg Kellner has spent just about a decade working in the tech industry. Besides learning new things about software and IT, one of his passions is writing & teaching about technology. He is currently working with PCM Canada and helps produce and edit content related to IT. Covering topics such as hardware & software solutions for businesses, cloud technology, digital transformation, and much more."