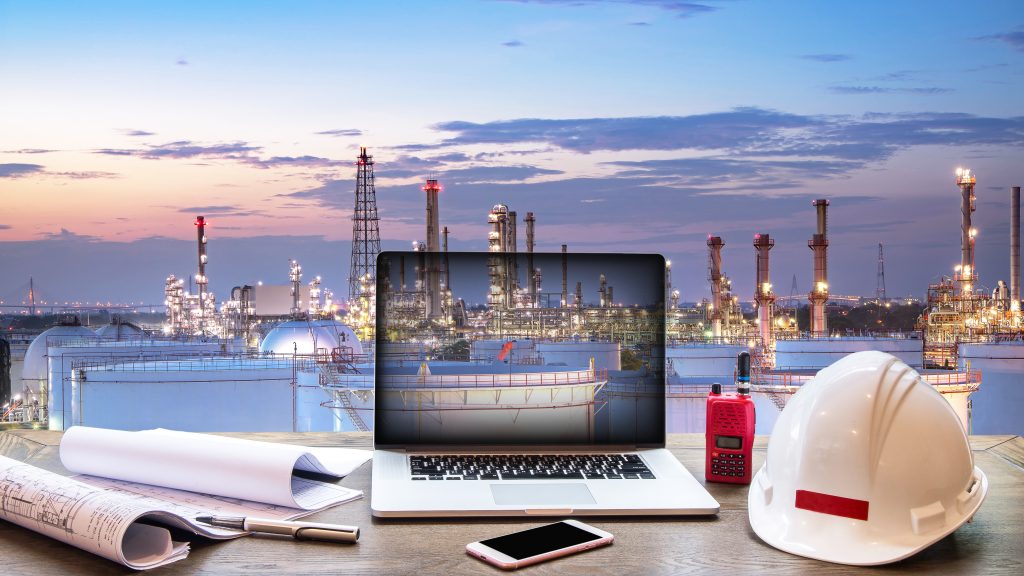 If you're a project manager or part of the project management team, you know that a lot of your time is spent ensuring that the project is completed without a hitch. What you may not realise is in addition to that, you're also responsible for your team's well-being. This is because that factor is crucial to the project's success.
Accidents are a possibility in any profession. It makes no difference whether you're a doctor, a carpenter, or a computer programmer—workplace safety must be a top priority in every industry. When it comes to projects, especially long-term ones, there are several aspects to consider to ensure that everyone involved is safe from start to finish.
Project management encompasses a variety of functions, including process management. This means that project managers and team members must adhere to the processes of their industry and the company they work for. Industrial safety is a procedure that must be followed, and project managers can take certain steps to ensure workplace safety.
Here are five things you can do to ensure that everyone on your team is safe, knows what they're supposed to do, and understands the safety process:
Make Safety Equipment Available
Check to see if your team has the necessary safety equipment to operate safely. It's equally important for office workers to be safe as it is for construction workers. Following such standards can make your team feel more secure in the workplace.
If you're wondering where to get such safety equipment, look for a reliable safety equipment supplier online right now.
Introduce New Technology
This is a must especially for work that, if done manually, could cause harm to your team. Doing this will save your team time and allow them to focus on other aspects of the project.
Although some fantastic technological advancements would benefit the workplace, introducing them before they're needed can lead to accidents. Some types of equipment, such as drone technology, come with their own set of risks. Drones could cause more harm than good if they aren't properly maintained or if workers aren't properly trained on how to use them. With that said, make sure you use technology only when it's necessary to keep your team safe.
Provide Training For Employees
It's critical to provide your team with sufficient training on how to use the technology you've introduced. To keep your workplace safe and accident-free, you'll need to invest in upskilling and learning opportunities.
Some mishaps occur as a result of people being hired without receiving training first. Before assigning a task or project to your employees, make sure they've been fully trained to keep themselves and those around them safe from potential dangers.
Streamline Communication
One of the most frustrating aspects of working is not knowing what to do on a task or project. Employees who are unsure of what they should be doing on their assignments create an environment in which accidents can occur. Employees must be confident when working on projects; if they don't know what's expected of them, they may try new things, which may result in injuries.
As a member of the project management team, you have to communicate with your team about the potential risks that a specific project may pose. Also, make sure to remind your staff every day before work begins to reduce the chances of anyone getting hurt, especially by things that should've simply been communicated. This is because if you leave any room for error, your team members may be injured, causing work to be delayed.
Communication is essential, and it's a safety net in and of itself that you can use to ensure that your team is following all of the safety procedures associated with the work they're doing.
Frequently Check On Your Team
Check on your team to ensure that everyone's safe, both emotionally and physically. One of the most common mistakes made by employers who prioritise profit over all else is failing to consider the longevity of their employees. Using ill workers for high-volume work may result in them quitting or becoming bedridden, which could put your project on hold.
For example, if you put too much pressure on a project's main focal point, the moment your employees' health is jeopardised, the entire project is put on hold. So consider giving the team reasonable time to work on their positions rather than putting extreme pressure on them, which could only lead to complicated health and safety issues.
Conclusion
Being a project manager means you're committed to seeing your project through to completion. However, you should always keep in mind that your project won't get that far if you don't prioritise your team's safety. So see to it that you take all the necessary precautions to look after your employees' physical condition as well as their mental wellness in the workplace.