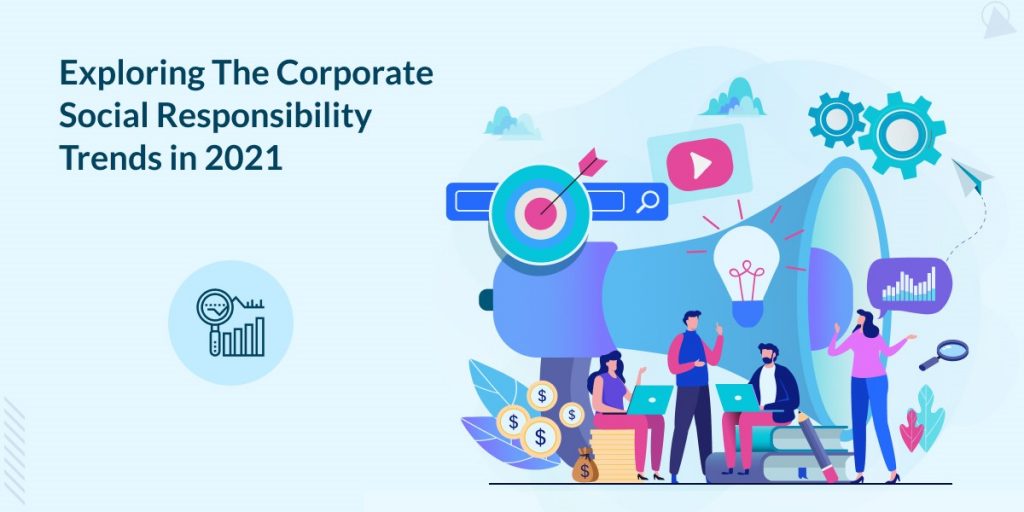 Modern consumers are looking to make responsible choices and put limitations on the usage of natural resources. Companies globally are integrating new sustainable methods and adopting good socially responsible practices to support the cause.
In the past, corporate social responsibility (CSR) was defined as a practice of giving significant financial donations annually. However, now, CSR stands for the practice of achieving social, environmental, and financial growth in organisations.
In 2020, COVID-19 completely derailed plans for further improving CSR. Companies have spent a massive amount of their allocated CSR budget on unforeseen costs due to the pandemic. Their attention was also diverted away from  achieving CSR objectives.
Now we are focusing on the recovery phase, companies are finding new ways to integrate CSR trends in to their plans.
If you are looking for new ways to improve your Corporate Social Responsibility strategy, we can help! We have done thorough research to identify the most popular Corporate Social Responsibility Trends of 2021.
Top Corporate Social Responsibility  Trends in 2021
Sustainable Development Goals
The U.N. created a plan to deal with 17 Sustainable Development Goals (SDGs) by 2030. It consists of essential priorities such as eradicating poverty and hunger, offering access to quality education worldwide and handling inequalities.
These aims have been very well received, with many businesses showing positive support towards their attainment, unfortunately the work towards fulfilling these goals is not happening at the speed at which it is anticipated.
The COVID-19 pandemic has drawn attention to these global issues. There is now growing concern that these global issues can soon become both local & individual ones.
We believe that the SDGs will become the main force between CSR/ESG work. They will enforce public-private partnerships and ensure the mobilising of resources and that action is taken to meet the relevant needs in this decade.
Supporting Small Businesses Becomes a New Philanthropic Property
The pandemic has led a trembling impact on small businesses worldwide, especially in vulnerable neighbourhoods. Due to this, various non-profit organisations are looking for new methods to assist these kinds of communities.
American Express has collaborated with the U.S. Chamber of Commerce Foundation and four national Black chambers to launch a new initiative, Coalition to Back Blank Businesses, which is designed to help small businesses.
The value of the small business has been badly affected in various urban centres and rural areas. As we progress through the second half of the year moving in to 2022, we will likely observe larger organisations launch new initiatives to make sure that small businesses are as sustainable after-COVID as they were before.
As a business you could consider becoming involved in any philanthropic projects in your area or country as part of your CSR strategy.
Employee Volunteer Programs
Employee volunteer programs are not a new idea. While much of the work was put on hold during 2020, pre COVID-19, these programmes were widely adopted by both businesses and education providers.
Nowadays a vast number of businesses utilise the latest employee volunteer programs for team-forming activities. Along with increasing morale and culture, you have an option to motivate different departments for collaboration and relationships by merging employees belonging to multiple teams together on these employee volunteer days.
Many businesses based in silicon valley are adopting this CSR trend, of those companies, around 46% are organising over 10 volunteer events every year.
Social Innovation for the Future
Initially, social innovation for the future means getting enough support for things such as community-based screening, building PPE kits, and helping vulnerable communities. Later, it includes collaborating and crowdsourcing an incredible amount of work from stakeholders. Social innovations will pave the road for co-operation and crowdsourcing from organisations through digital platforms.
Increased Transparency
Disclosure from a business of their internal workings is growing in importance. It is now a routine among consumers to look for, and expect to find, this information before buying from a company. This popular CSR trend can be considered a small response to increased regulatory monitoring, which is done in Europe's regulation act known as General Data Protection Regulation (GDPR).
In a business model that looks upon corporate social responsibility as important, companies freely provide details about environmental, social, and governance disclosures .
Consumers want to know more about any of the inside deals that businesses have done in the past. For instance, employees working at Google have heavily protested the company's take on the cloud computing contract with U.S. customs and border protection.
The more transparent you are as a business, the more appealing you will be to the customer.
New Ways to Measure Efficiency of CSR Initiatives
Organisations and nations have to re-evaluate their operations and rethink their priorities. To measure the efficiency or ROI of corporate social responsibility strategies, they need to integrate new methods to check each initiatives' impact.
Various nations have already started working to improve in this area. For instance, New Zealand is spending money on their people's well-being and mental health using a dedicated budget. Another example can be Bhutan; they evaluate the Gross National Happiness as the main factor behind their people's wellness and the overall nation's growth.
Currently, many companies and nations find it challenging to establish proper CSR methods and monitor their impact. In the coming years, we will observe a growing number of organisations who consider this as priority.
Green Technology
Nowadays, the majority of businesses keep an eye on resource usage and are re-thinking of replenishment. Climate change now gains a lot of attention from businesses.
With a vast number of natural resources being exhausted and a continuous increase in the average temperature, socially responsible companies are spending more on green technologies. Searching for new resources to sustain your business is vital.
Various industries have started looking for alternatives to contribute to the capabilities of
green technology. If the benefits of this is something you would like to explore further for your business, there are a number of web development businesses who can help.
Green technology will be a fast-growing trend for companies planning to increase their corporate social responsibility.
Final Words
We conclude our list of priorities for improving corporate social responsibility in 2021 and beyond. We hope that more organisations think about their corporate social responsibility and implement CSR trends for the welfare of their employees and their consumers. This will ultimately help to make the world a safer more sustainable place for us all.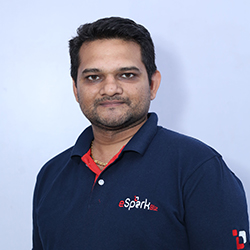 Author Name:- Harikrishna Kundariya, Co-founder & Director of eSparkBiz  Technologies.
Harikrishna is a marketer, designer and developer, who is IoT, ChatBot & Blockchain savvy. With over eight years' experience, he is well placed to provide digital solutions to new start-ups based on IoT and ChatBot capabilities.
Visit eSparkBiz  Technologies to find out how they can help your business achieve your CSR goals.