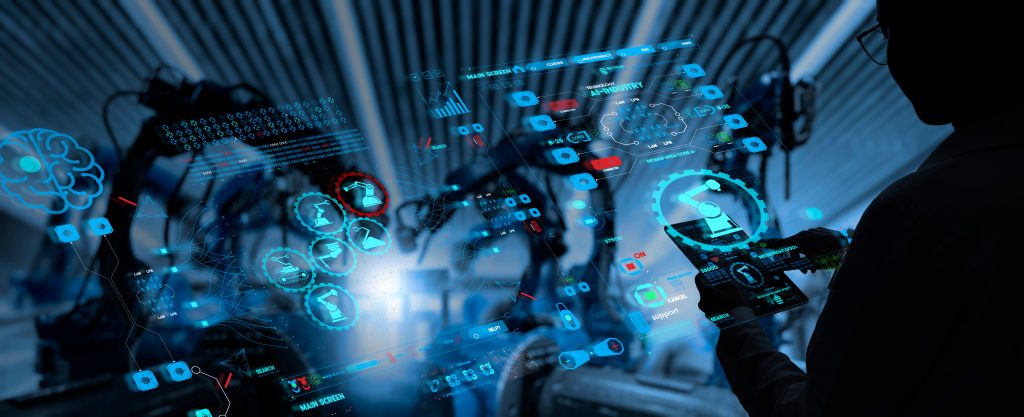 Building a flexible manufacturing supply chain is more important than you may think. The flexibility aspect of your supply chain will be a real lifesaver in many complex situations. Here's everything about building a flexible manufacturing supply chain.
#1 Always Expect the Unexpected
First and foremost, you need to always expect the unexpected and be prepared for it. Things go wrong all the time which is why you can't plan out every single possible turn of events. Thus, it is crucial for you to be ready to face unexpected challenges that you didn't anticipate – even if these challenges were very unlikely to come up in the first place.
Of course, you know your own business better than anyone else which is why you are the only person who can really plan out everything in detail. If you set up the supply chain to run efficiently and have plans on how you will act in specific situations, you can avoid disasters before they happen.
It's a good idea to stock up on certain materials that you can use in different situations that could be unexpected but not unlikely to happen. In addition to that, work on your communication. If there is proper communication between every team and throughout the entire supply chain, then you will be able to act quickly in a difficult situation.
Another way to understand how you can anticipate certain situations is by looking at your past failures and also analysing your competitors' mistakes. You can also reach out to experts to get consultations on the possible changes or new trends that may arise in your industry in the nearest future.
#2 Don't Minimise Too Much
Thanks to good education in supply chain management, many managers and company owners know about lean manufacturing. Indeed, it is celebrated by many professionals for its benefits which is why so many supply chain managers aim to minimise waste as much as possible while maximising productivity.
That being said, there's still the possibility of being too lean. You could take the philosophy of "minimum waste, maximum productivity" way too far which will actually prevent you from creating a flexible supply chain. In other words, you need to find a balance between that approach and doing what's reasonable for your company.
In practice, this could mean stocking more than you might need. This is just one example, but you need to find different ways to achieve flexibility with lean manufacturing without getting too lean with your activities.
#3 Try New Things – But Don't Forget the Old Ones
While there are new inventions such as software and sensors that make setting up and managing a supply chain much easier than before, choosing them is not always the right solution. In fact, doing things the old way might just be the best option for you in so many different situations.
With the help of new programs, you can get more data about the machinery you are using among other things. However, if any issue arises, turning to that data isn't always enough to solve the problem at hand. This is why sometimes you need to do things manually with your own hands instead of approaching the matter with a digital solution in mind.
In addition to that, automating many aspects of your supply chain can help you reduce costs, improve efficiency, and save time. However, you need to realise that having a human "on the ground" managing everything is better in certain cases (instead of resorting to machines to manage everything and automate processes).
#4 Diversify Your Supply Sources
One way that you can instantly make your manufacturing supply chain inflexible is by having only a single supply source. This is by far the biggest mistake every supply chain manager has to avoid at all costs. Thus, you need to diversify your supply sources by actively seeking out ways to find new suppliers.
Mildred Smith, an expert in supply management and writer at the top writing reviews site, says, "Of course, there will still be times when you have no choice but to have a single supply source. However, you still need to aim to avoid such situations as much as you can. If you have multiple supply sources, you can ensure maximum flexibility of your supply chain."
Anything can happen, so being able to turn to another supply source is essential for you. For example, if one supplier suddenly runs out of a material you absolutely need, being able to get this material from a different source will be the best option for you. But if you don't have an additional supplier to turn to, then how will you solve this issue?
#5 Embrace "Onshore" Production
Last but not least, don't be hesitant to embrace "onshore" production. You probably already know that high-value products can be "onshored". However, it's not just that they can be but rather that they should be "onshored" as much as possible. This is particularly important for low- and medium-volume manufacturing. If this is the case for you, then you should definitely embrace "onshore" production.
Luckily, there are many modern techniques that can be used for such purposes of "onshoring". Adopting such new practices can definitely be a gamechanger for many companies that are trying to transition to "onshoring" high-value products.
Moreover, if you are following Industry 4.0, then you probably know that there are many new technologies that can help with "onshoring". Some of these include hybrid manufacturing, additive manufacturing, and others. By implementing them into your manufacturing supply chain, you will ultimately make it more flexible.
Conclusion
All in all, creating a flexible manufacturing supply chain has many benefits to it and will definitely make a huge difference for your company in the long run. Use the tips in this article to help you create your own flexible manufacturing supply chain and start utilising it effectively.
Author Bio
Frank Hamilton has been working as an editor at essay writing service Trust My Paper and an author at review writing company Rated by Students. He is a professional writing expert in such topics as blogging, digital marketing and self-education. He also loves traveling and speaks Spanish, French, German and English.