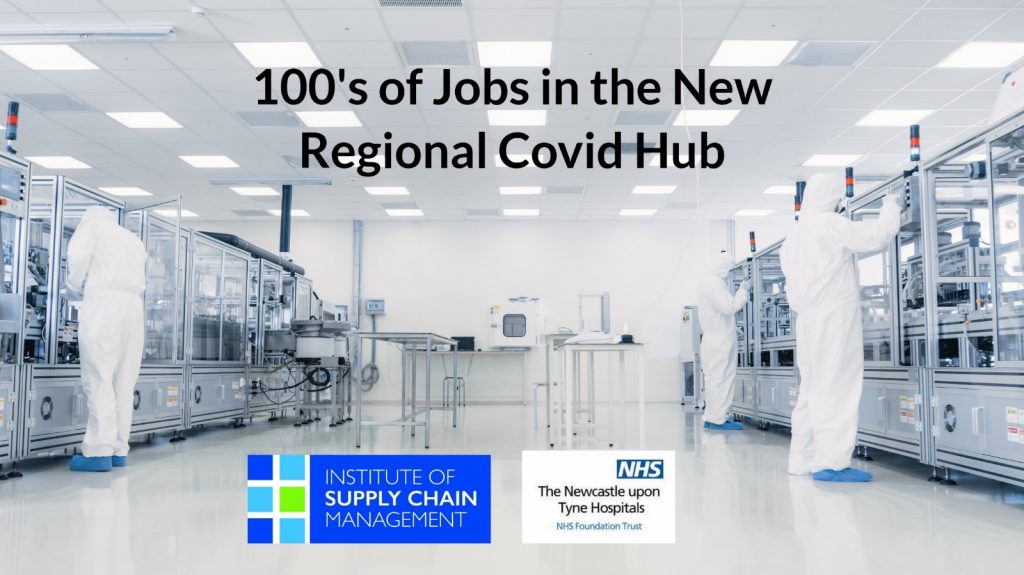 IoSCM are working in partnership with the integrated COVID hub, which is part of Newcastle upon Tyne Hospitals NHS Foundation Trust, to recruit around 1000 laboratory support workers.
A new integrated COVID hub is being set up, hosted by Newcastle Hospitals, and staff there will play a vital role in helping stop the spread of the virus. The hub is the first of its kind in England, created to help find new ways to treat the virus.Staff will be based at a new 'Lighthouse' laboratory, currently under construction at Baltic Park in Gateshead, and will help to process the thousands of samples expected to arrive when the lab opens in December 2020.
Martin Wilson, Managing Director of the integrated COVID hub, says the jobs are an opportunity to take an active part in tackling the pandemic in the region.
"These jobs are vital to support our regional fight against the virus"
"Flexible hours are available as the lab will be operating 24 hours a day, seven days a week"
"We're an inclusive place to work and want to recruit people who share the same energy and commitment to deliver the best possible service."
More information on all job opportunities in the new hub is available at www.careers.nuth.nhs.uk
#NHSJobs #Recruitment