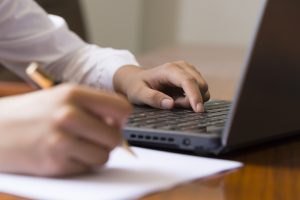 It's difficult to cope with the academic pressure, securing higher grades is a different challenge altogether. Here are 10 Amazing Tips to Boost Your Academic Grades from one of our IoSCM Guest bloggers.
We all know how crucial academic grades are. They are often considered as the parameter to judge an individual's performance. No matter how flawed that notion is, the grades are one of the major keys that determine the next phase (higher studies or job) of our career.
So, if you are struggling to achieve higher grades in every semester, you need to pay more attention. Surely, there are several writing suggestions that can help you improve the quality of your assignments, ensuring better grades. However, if you are aiming for the long run, you may need more than that.
There are plenty of ways you can improve your overall academic performance, and suggestions like using plagiarism checker or professional editing tools. And if you are willing to take things several notches higher, these following suggestions may help you achieve that.
  Aim to attend all the classes:
A lot of students (especially the ones in college) believe that attending the lectures is not really necessary as long as they are getting to know what is being taught in the classroom. What they don't realize is that the professor may share some lesser known information in the class, which the students cannot learn outside the classroom. Also, attending the lecturers help you absorb the course material better.
  Take notes in the class:
The biggest lie students tell themselves is that they don't need to take notes in class; they will remember the lectures anyway. But that rarely happens. To ensure you remember every crucial thing from the lecture, start taking notes in the classroom. These notes alongside the textbook knowledge can help you learn better and perform well on the assignments as well as the tests.
  Use the textbooks well:
There's a very good reason why textbooks are assigned to each subject. You can have a better understanding of the classroom lecturers by referring to the textbook materials that comply with your academic curriculum. Even if you accidentally miss the class, you can learn a significant amount of knowledge just by going through the particular section of the textbook.
  Stay focused and stay organized:
Your improvisation skills may have served you well in the past, but in order to boost your chances of securing higher grades, you need to remain organized throughout your academic career. A well-planned schedule can boost your productivity and allow you to focus on each of the tasks (college assignments, extra-curricular activity, part-time job, etc.) meticulously.
  Learn how to manage time:
Time management skills are quite essential when it comes to academics. Since you will have to attend multiple tasks simultaneously, being well-organized is not going to be enough for you. You need to be smarter about the way you use your time. If you spend too much time on a single task, the other assignments may suffer. You can't afford that if you want better grades.
  Learn what your professors want:
Every professor has a unique way of perceiving things, and their expectations from the students also vary depending on their perception. To improve your grades you need to learn what each of these professors wants when they assign you to a task or prepare the question paper for the finals. You can do that by establishing better communication with them and knowing them on a personal level.
  Learn to prepare more impressive content:
Whether you have a knack for writing or not, you need to demonstrate your writing skills every time you are assigned with a new task by the professors. Always, study the given topic before you start writing. Also, prepare a structure for the intended content to make it look more organized. However, you may need to draft the paper several times and edit and proofread it to produce quality content.
  Practice makes perfect:
Just like any other field of exercise, even your academic performance can improve significantly over time, if you remember to practice the lessons as well as the habit of reading and writing. It is almost impossible to secure higher grades with a limited set of skills and knowledge. Practice allows you to hone your existing skills and improve your knowledge with time.
  Use online resources to your advantage:
The Internet is not only about social networking and online games. There is plenty of information and online lectures that can help you improve your academic performance. Not to forget the online assignment solution providers like allessaywriter.com, myessayhelp.co.uk, tophomeworkhelper.com, and myassignmenthelp.co.uk which can guide you in solving any sort of academic task.
 Set academic goals for yourself:
There are times when students don't find the motivation to improve their academic performance. The rising number of college dropouts gives you a better view of the current situation. To make sure it does not happen with you, set some achievable goals for your academic career. It will not only help you guide through your journey but also offer the motivation when you face some challenges.
As you can see, the purpose of these tips is to help you learn and perform better in your academic career, so that you can achieve higher grades. If you are expecting immediate results, that is unlikely to happen.
However, you will start to experience a significant change in your performances once you adapt to these new habits. You'll be surprised to know that the toppers in your class are already exercising most of these tips to secure better grades than rest of the class.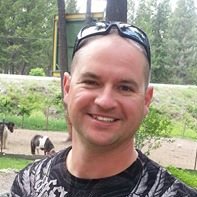 Author Bio: Nathan William is an assignment help expert at MyAssignmenthelp.com, one of the leading providers of assignment proofreading services. Nathan has completed his masters in Sociology from Australian National University in 2012.
Don't forget, With IoSCM's fantastic range of globally recognised courses, you can choose to submit assignments based on research, experience or existing knowledge, you can submit evidence of prior learning or from the job skills and understanding or you can use a blended learning approach to achieve your Professional Qualification. We provide training from Level 2 to Level 7 with Award, Certificate, Diploma and Extended Diplomaoptions available as well as an impressive range of short courses. To find out more get in touch by Telephone 0800 1422 522 or Email info@ioscm.com
We have no doubt Nathan's article will inspire many students writing assignments to achieve their personal development goals. It has certainly inspired us!